Smith hosts Fulbright Canada Research Chair
Posted on October 25, 2022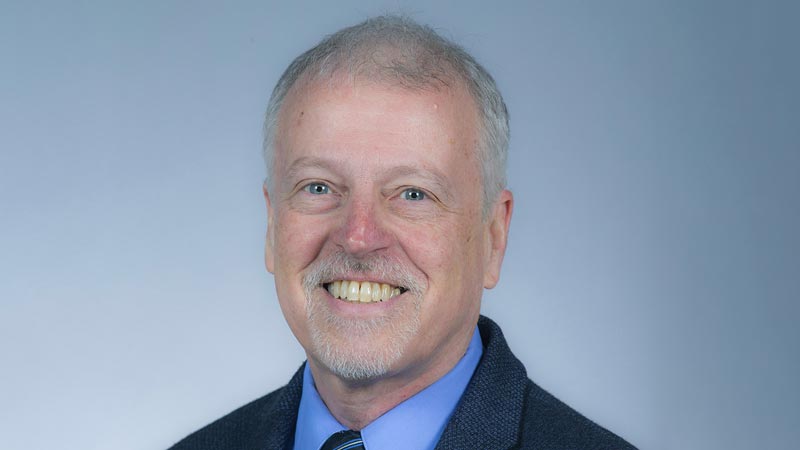 Kingston, Ont. – A professor of information systems and business analytics from Iowa State University (ISU) has joined Smith as a Fulbright Canada Research Chair in Business and Management.
Smith welcomed Joey George, Distinguished Professor in Business at the Debbie and Jerry Ivy College of Business, in September.
The Canada-U.S. Fulbright Program provides the opportunity for prominent and promising American scholars, as well as experienced professionals, to lecture or conduct research in Canada.
"It's exciting to host such an engaged, productive researcher who is working with Smith faculty on a really interesting research question," notes Laurence Ashworth, associate dean of research at Smith.
Professor George is in the midst of working within the digital technology area with Shamel Addas, Distinguished Faculty Fellow of Digital Technology, and PhD student Sophia Mannina on research in the area of health-care disinformation.
"There is so much disinformation on social media about health care. In some cases, such as with particular home remedies or drugs intended for other purposes, acting on false information can be harmful," George explains.
Leveraging undergraduate students in Smith's Research Subject Pool, the three researchers are replicating a study George conducted at ISU using eye-tracking technology to uncover the elements of disinformation that convince viewers of its validity.
"We want to find out what aspects of social media posts signal honesty or dishonesty to students," George says. "I think it will be very interesting to see how small cultural differences between Canadians and Americans might be associated with how the citizens of each country react to disinformation about health care."
Addas notes that George has been contributing greatly to the learning environment at Smith.
"I'm especially thrilled that he is engaging with our students in positive ways. He's meeting with our graduate students to discuss how to succeed as academics and attending my PhD seminar and providing valuable feedback on the assigned readings and his own experience in conducting research," Addas notes. "And, by working with Joey on the eye-tracking experiment, PhD student Sophia will learn innovative methods to collect data in real time."
Members of the Smith community will also have the opportunity to meet George and learn more about his research during a special presentation Nov. 11.
"So far, the experience has been great…I'm looking forward to experiencing more of what Smith and Queen's has to offer," George says.