Smith announces new EDI director joining leadership team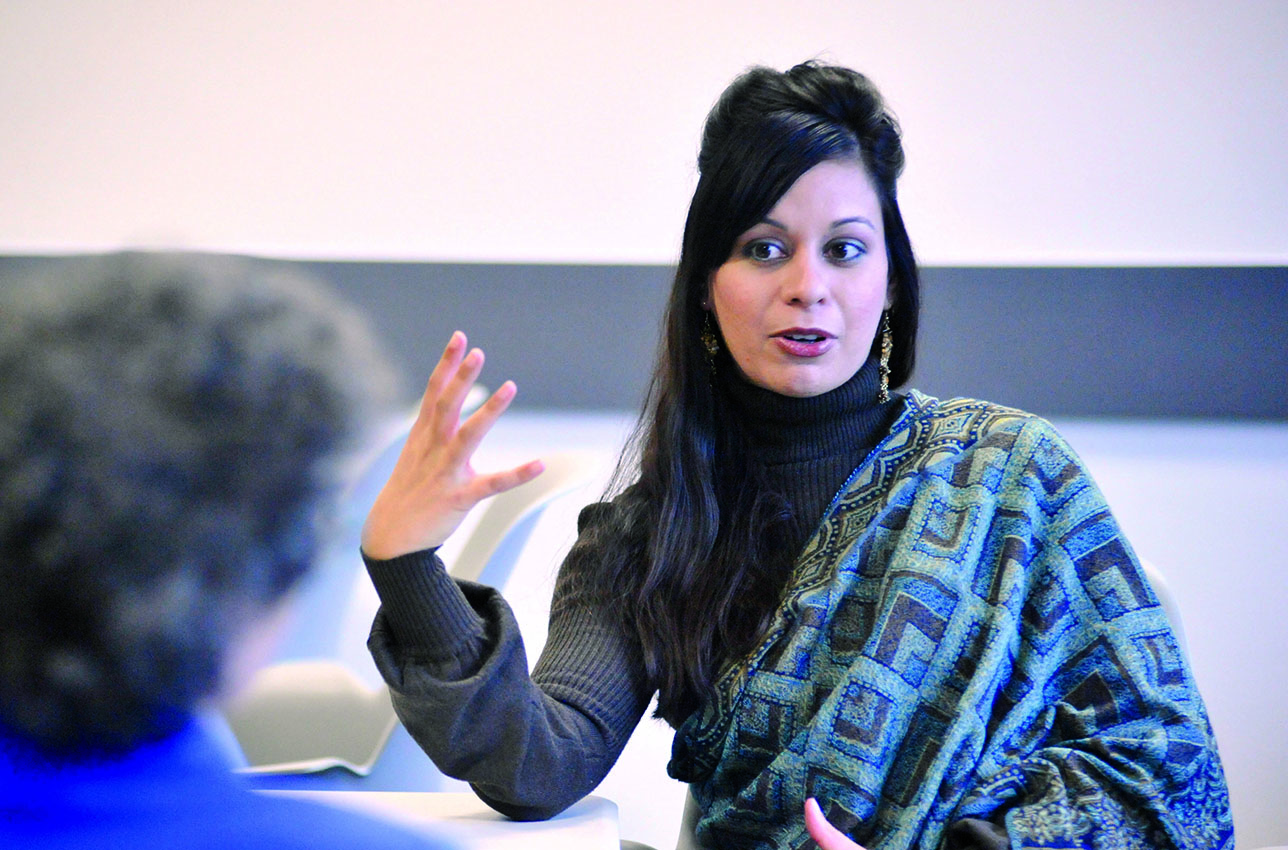 Kingston, Ont. – Smith School of Business is pleased to announce the appointment of Tahmena Bokhari as the school's director of equity, diversity and inclusion (EDI). In this newly created role, Tahmena will lead the implementation and progress of Smith's EDII Strategy and Action Plan, and work closely with the dean and others across the school to advance diversity and a culture of inclusion at Smith.
Tahmena has more than 20 years' experience leading organizational change and providing strategic guidance to leaders and teams to enhance and advance positive EDI behaviours and best practices.
"Tahmena's wealth of knowledge and experience leading organizational and individual change will serve the school well as we continue to embed EDII into all that we do," said Brenda Brouwer, dean, Smith School of Business.
She brings subject-matter expertise and a deep understanding of the complex dynamics of discrimination, racism, systemic inequity and cultural diversity, as well as comprehensive knowledge of relevant legislation, policies and processes. Her extensive international experience involving humanitarian and equity-related initiatives provides a global perspective to her work. 
Tahmena also brings prior experience in higher education to the role having worked at Seneca, Sheridan and George Brown colleges teaching a diverse group of students, and integrating anti-oppressive practices into the curriculum and the classroom. 
Tahmena has worked across a range of public-sector areas including housing, community development, settlement, child welfare and the justice system. Recently, she worked in Northern Ontario with incarcerated individuals from groups overrepresented in the criminal justice system.
The new director will work closely with the school's administrative, academic and student leaders to advance EDII in the teaching, learning and work environments and will serve as an expert resource on EDII-related matters. 
Tahmena earned a master's of social work with a specialization in diversity, equity and inclusion from the University of Toronto. Her appointment begins May 10. 
Equity, Diversity and Inclusion at Smith
Smith released its EDII Strategy and Action Plan on March 8, 2021. Its development was guided by Smith's EDII Task Force and working groups, and is the continuation of efforts by many including students, staff, faculty, and alumni who individually and collectively have courageously spoken out, shared personal experiences, raised awareness, and devoted time and effort to advance equity, diversity, anti-racism, and inclusion. Regular updates on key developments and major milestones are shared on Smith's EDII page. In a year's time, Smith will issue its first annual EDII Report.