Smith Year in Review is now out
Posted on

August 31, 2021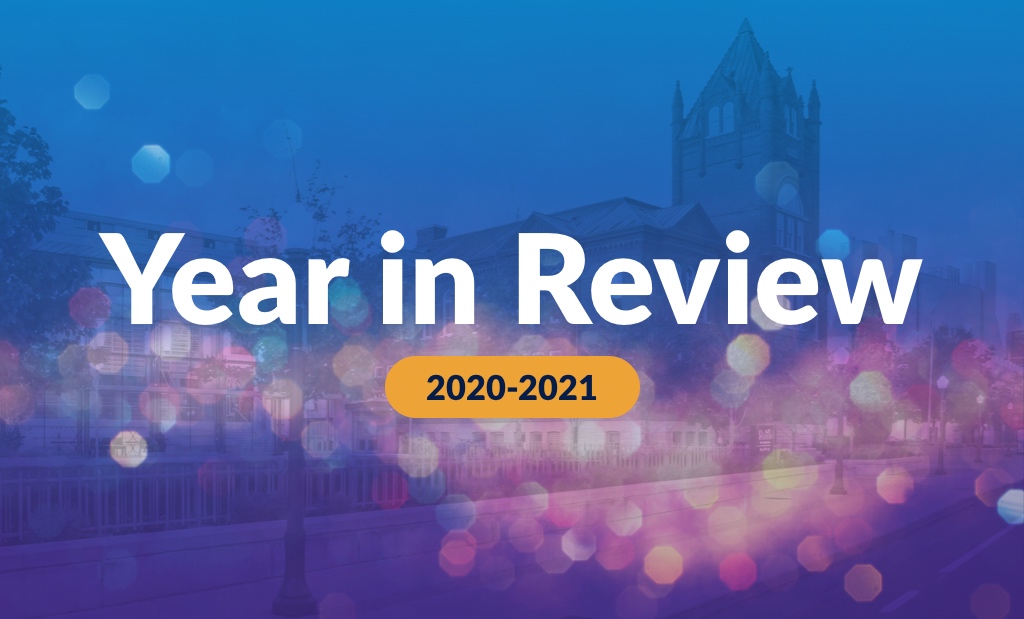 Kingston, Ont. – The Smith School of Business Year in Review for 2020-2021 is now available online.
This annual publication covers milestones and accomplishments during Smith's last fiscal year (May 2020 to April 2021).
It was a year in which we received international recognition for our programs, won a prestigious global analytics award, started a new graduate program for the fintech age and welcomed a new dean. We also launched our Strategy and Action Plan on equity, diversity, inclusion and Indigenization and continued to welcome Canadian Olympic Committee athletes to the school.
In addition to these highlights (and more), Year in Review showcases:
How Smith is creating a culture of entrepreneurship and supporting new ventures from startup to success.
The many ways that faculty, students and staff worked to help businesses recover from the COVID-19 pandemic.
How Smith's analytics and AI ecosystem is developing the next generation of technology managers and leaders.
Year in Review 2020-2021 is available online here.