Smith awards recognize faculty research
Posted on January 21, 2021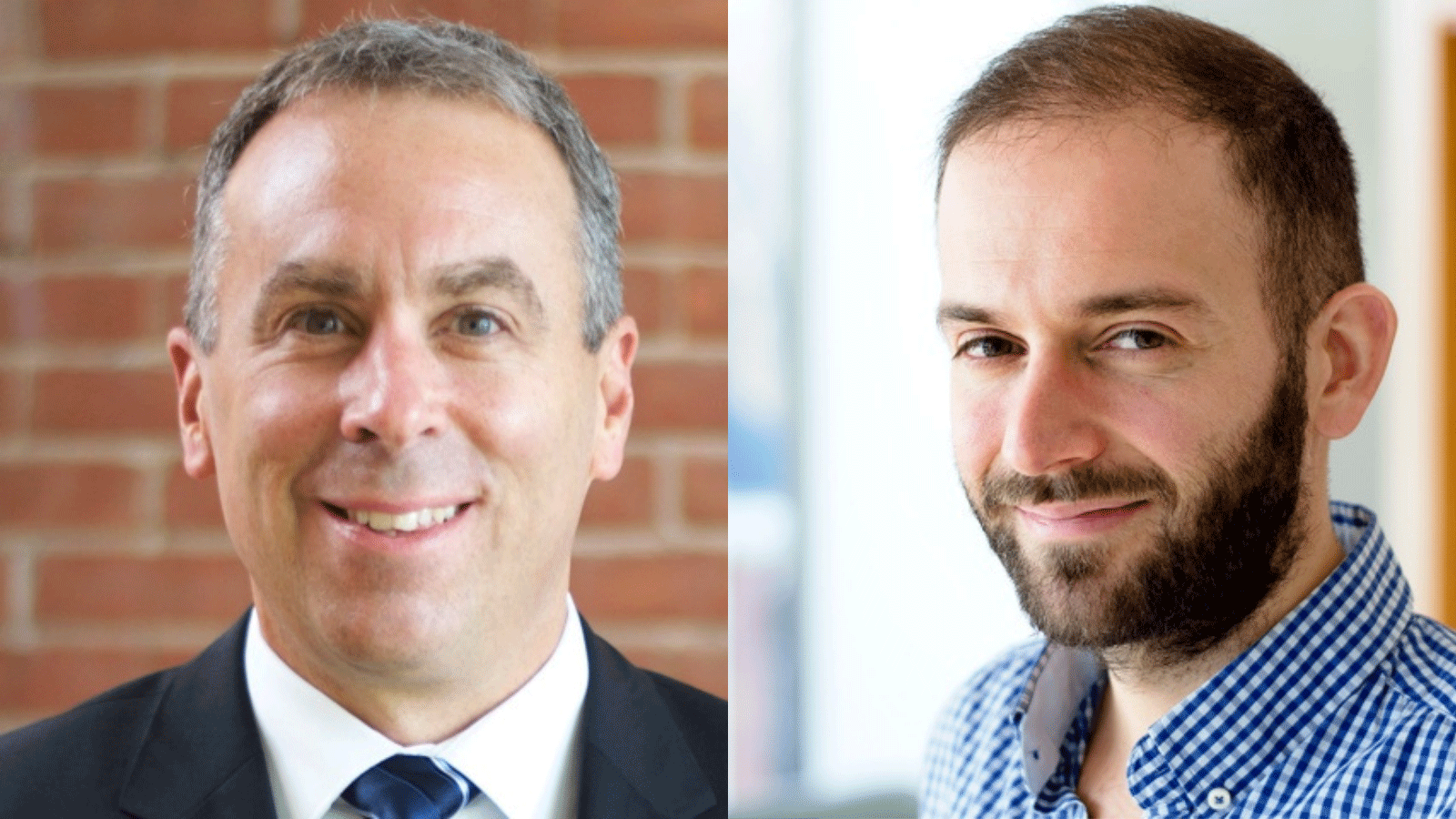 Kingston, Ont. – Two faculty members have won the 2020 Smith Research Excellence Awards. They are Michael Sartor and Bertrand Malsch.
Sartor won the New Researcher Achievement Award; Malsch received the Award for Research Excellence.
Malsch, the PricewaterhouseCoopers/Tom O'Neill Fellow of Accounting, came to Smith in 2013. He studies professional services firms, especially accounting firms. 
"Because of their specific role as prescribers of knowledge and best practices, professionals are always at the forefront of societal transformations, political issues, cultural change, regulatory developments or technological disruptions," Malsch said of his research area of interest. "I never get bored studying auditors because I can always find a new angle."
Sartor joined the faculty at Smith in 2015 and is the Distinguished Faculty Fellow of International Business. His research focuses on the strategic decisions of multinational corporations (MNCs) in areas such as foreign country entry-mode choice, equity investment levels and organizational structure. The impact of corruption has been central to his recent work.
"Having been employed as an executive in the foreign subsidiary operations of a NASDAQ-listed MNC, I am intimately familiar with both the challenges and the opportunities that MNCs encounter in foreign countries," he says of his research. "As an executive, I observed that institutional uncertainty routinely influenced the strategic choices of firms, as well as exerting an impact upon the firms' performance."
The Research Excellence Awards are presented annually to individual faculty whose research is acknowledged as outstanding and which has brought considerable credit to Smith. The New Researcher Achievement Award goes to a faculty member during the pre-tenure period.
Yolande Chan, Associate Dean (Research and PhD–MSc programs) noted that each year it is difficult to agree on the recipients of the research awards, as there are so many excellent candidates. She adds that this is a nice problem to have since so many Smith faculty publish in top journals and are thought leaders in their fields.  
The selection committee for the 2020 awards comprised five Smith professors: Laurence Ashworth, Veikko Thiele, Tandy Thomas, Selim Topaloglu and Ning Zhang.