Dare to Dream winners announced: a total of $60,000 awarded to four Smith-led ventures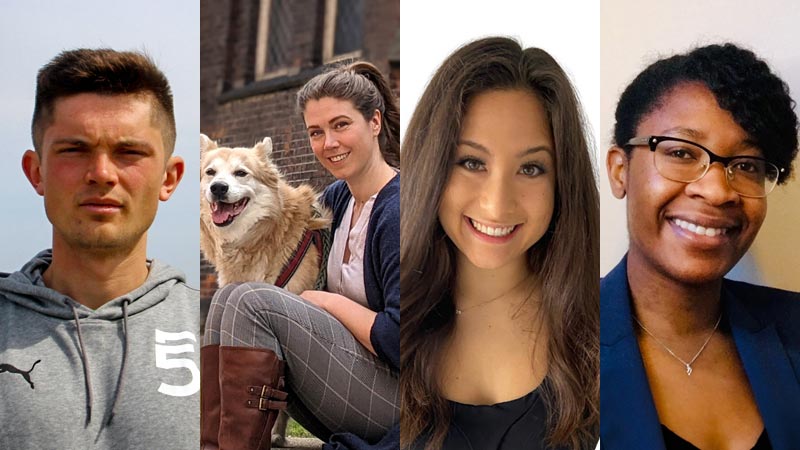 Kingston, Ont. – Four early-stage ventures led by Smith School of Business students and alumni have received funding to pursue their entrepreneurial dreams.
Two Master of Management Innovation and Entrepreneurship students and two Commerce graduates were each awarded $15,000 through the Dare to Dream program.
Run annually by Smith's Centre for Business Venturing (CBV), Dare to Dream provides critical resources to increase the odds of success for founders who have recently graduated from Smith or are in their final year of study.
"Dare to Dream has been a catalyst for many entrepreneurs over the years to stick with starting and growing their venture when a decision to take a corporate job may have been the easier option," says JP Shearer, associate director of the CBV.
Four alumni judges—Christian Hansson, BCom'04, Chelsea Stanimir, BCom'14, Bob Peel, EMBA'99, and Charles Buchanan, MBA'92—screened 25 applications across six programs to determine the winners. 
This year's Dare to Dream recipients are:
"The Centre for Business Venturing is delighted to provide this funding and other critical resources that will increase the odds of success for their entrepreneurial endeavours," says Shearer.     
In addition to $15,000 in funding, each Dare to Dream recipient will also have access to coaching and mentorship, office space and network connections through the program.
"The Dare to Dream award will help us bring our research to life. With these funds, we will be able to buy ingredients, produce our first full-scale batch of food and complete final testing before releasing to our doggie market," notes Hope Pet Food's Dunn.