Conflict Analytics Lab launches AI tool to streamline vaccine injury claims process
Posted on November 29, 2021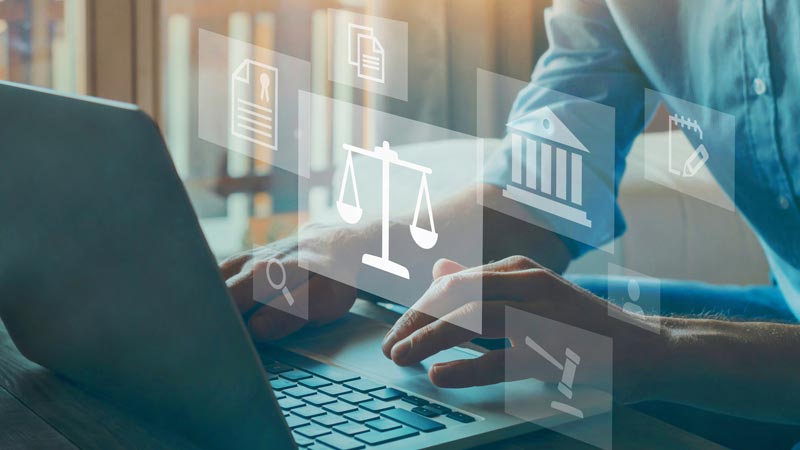 Kingston, Ont. – The Conflict Analytics Lab (CAL), a joint project between Queen's Law and Smith School of Business, has launched an online dispute resolution tool for COVID-19 vaccination claims in partnership with researchers from the University of Oxford, University College Dublin and the British Institute of International and Comparative Law.
Vaccine Mediator is an innovative tool that allows people who have experienced severe adverse reactions to an approved vaccine to report possible side effects and pre-assess their eligibility for compensation. Users are provided with a self-report and a personalized, jurisdiction-specific next-steps guide. The platform also lets them submit a pre-drafted claim to the relevant government agency. Vaccine Mediator is part of CAL's AI-powered legal aid platform MyOpenCourt.
Several Smith and Queen's students helped create the tool. They are: Commerce student Cindy Lin, Law students Avinash Pillay, Solinne Jung, Yoonhyun Cho, Anushka Pharthyal and David Liang; and Computing Science student Tobias Carryer.
"It's incredibly rewarding to be applying the skills I've acquired as a business student in such an impactful way," says Lin, Comm'22. "At CAL, our aim is to create a future where legal aid is available to anyone who needs it—and now it's possible with these tools. We're beginning to see a tangible difference in our communities as the number of users increases, and we hope to sustain this momentum when developing new projects to democratize access to justice."
Compensation frameworks, like Canada's Vaccine Injury Support Program released on June 1, set out levels of compensation based on the extent of harm suffered. Such frameworks are important given the millions of people vaccinated as protection from COVID-19. The Vaccine Mediator tool will help governments process vaccine injury claims more efficiently, mitigate the need for civil proceedings and help ease people's vaccination hesitancy.
"Accessible information and reliable pathways to support are critical, particularly when making medical decisions. In the event of rare and adverse complications, our system guides individuals through the compensation process, from application to settlement, and connects them with supervised law student mediators for information and help along the way," notes Professor Samuel Dahan, CAL director.
The first iteration of Vaccine Mediator is now operational in Canada and the U.S. and is customized based on the users' jurisdiction and availability of vaccine injury compensation programs. The next iteration of the tool aims to use the self-reported data from the first, along with survey and curated medical data, to build and then operate a more robust screening system to assess claims' validity. It will also identify potential legal remedies for injured persons.
"Information gathered and analyzed from the first iteration will be used to help users assess whether their symptoms are drawn from false information. We'll help combat the spread of misinformation by providing real-time, up-to-date vaccine injury facts," Dahan explains.
To learn more about Vaccine Mediator, visit tool.myopencourt.org/vaccine-mediator. The platform is intended to help users navigate government compensation programs. It does not store personal or medical information, nor does it constitute medical or legal advice.
About the Conflict Analytics Lab
A project of Queen's Law and Smith School of Business, the Conflict Analytics Lab is a research-based consortium concerned with the application of data science and machine learning to dispute resolution. Conflict analytics is the process of extracting actionable knowledge from negotiation, mediation and settlement agreements.