Smith Year in Review is now out
Posted on

August 18, 2020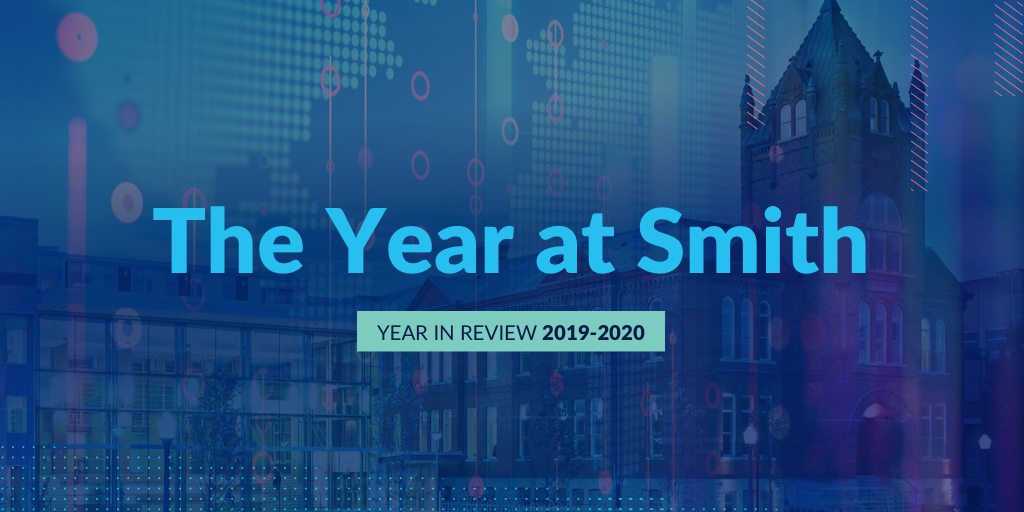 Kingston, Ont. – The 2019-2020 Smith School of Business Year in Review is now available online.
This annual publication covers the school's milestones and accomplishments during the last fiscal year (May 2019 to April 2020).
Among the year's achievements: Smith celebrated 100 years of the Commerce program; we launched a global master's program in analytics; and we created a sustainable finance institute to lead Canada to a low-carbon future.
Smith Year in Review covers these and many more highlights, including:
How the school is supporting Canadian Olympic Committee athletes as they transition their careers from sport to business.
The growth of Smith's internationally recognized and award-winning analytics and artificial intelligence ecosystem.
How we quickly responded to COVID-19 to help our students, and businesses, through the pandemic.
This is the first time that Year in Review is available exclusively in digital. Read more about Smith's 2019-2020 year here.