Julian Barling receives top research-related honour from Queen's University
Posted on

May 8, 2020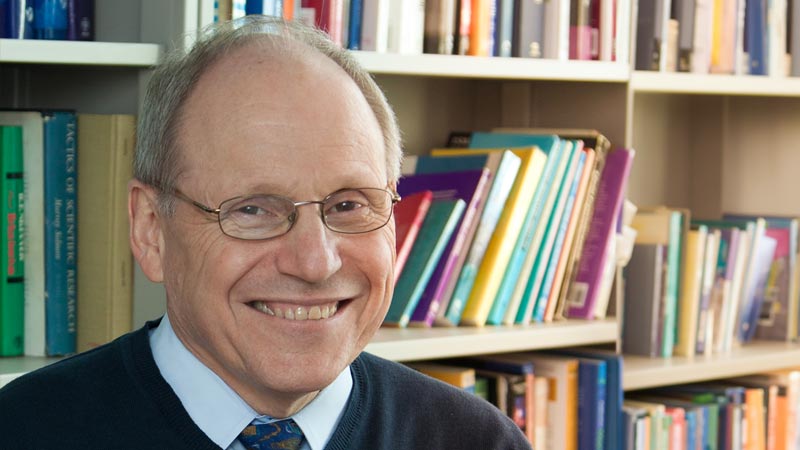 Kingston, Ont. – Julian Barling, Professor of Organizational Behaviour and Borden Chair of Leadership at Smith School of Business, can now add another title to his name: Stephen Gyimah Distinguished University Professor. 
Barling was named alongside five colleagues from Queen's University as this year's recipients of the Distinguished University Professor designation, the university's highest research-related honour.
Now in its second year, the Distinguished University Professor Program recognizes professors for exhibiting an outstanding and sustained research record, teaching excellence, and significant and lasting contributions to Queen's, Canada, and the world.
"Each recipient exemplifies excellence in their field," said Patrick Deane, Principal and Vice-Chancellor of Queen's, who was ultimately responsible for choosing the honourees after receiving recommendations from the program's advisory committee.
For Barling, who has been at Queen's since 1984, the honour is a testament to a career spent in multiple units (both psychology and business), researching and teaching the science of leadership alongside faculty colleagues and graduate students.
"The highest form of recognition any of us could get is recognition from your peers, and that's what this represents, recognition in your community," Barling said of the award's significance. "I've spent more than half my life here, so getting this award from Queen's certainly means a lot."
Professors chosen to receive the designation can select their honorific title from a list of approved names, which includes former members of the Queen's community who made significant contributions to the university or Canada. 
For Barling, the decision to use the name of Dr. Stephen Gyimah was an easy – and personal – one.  
An esteemed sociology professor, Gyimah was beloved by students for his command of complex statistical and methodological knowledge and his ability to emphasize its practicality through real-world applications.
Gyimah's scholarly pursuits focused on sub-Saharan Africa, including the exploration of HIV/AIDS, malaria, aging and education, and he made efforts to illuminate the links between socio-economic development and culture.
His work was published in influential journals and he was coming to be viewed as a world expert on the study of sub-Saharan Africa when he died unexpectedly in 2012 at age 43.
For Zimbabwe-born Barling, who spent the first half of his life in South Africa, Gyimah's work carries a lot of meaning.
"His research was embedded in an Africa that has a lot of meaning for me," he said. "Additionally, a lot of my current work is based on people facing socio-economic adversity and how that affects their ability to become future leaders."
"When I read the people from whom we could choose, I could think of no person I'd rather attach my name to, and have their name attached to me."
The other 2020 Distinguished University Professors are: David Bakhurst (Philosophy); Audrey Kobayashi (Geography), Glenville Jones (Biomedical and Molecular Sciences); Kathleen Lahey (Law); and John Smol (Biology). Read more in the Queen's Gazette.