Five Team Canada athletes to join Smith in January
Posted on October 26, 2020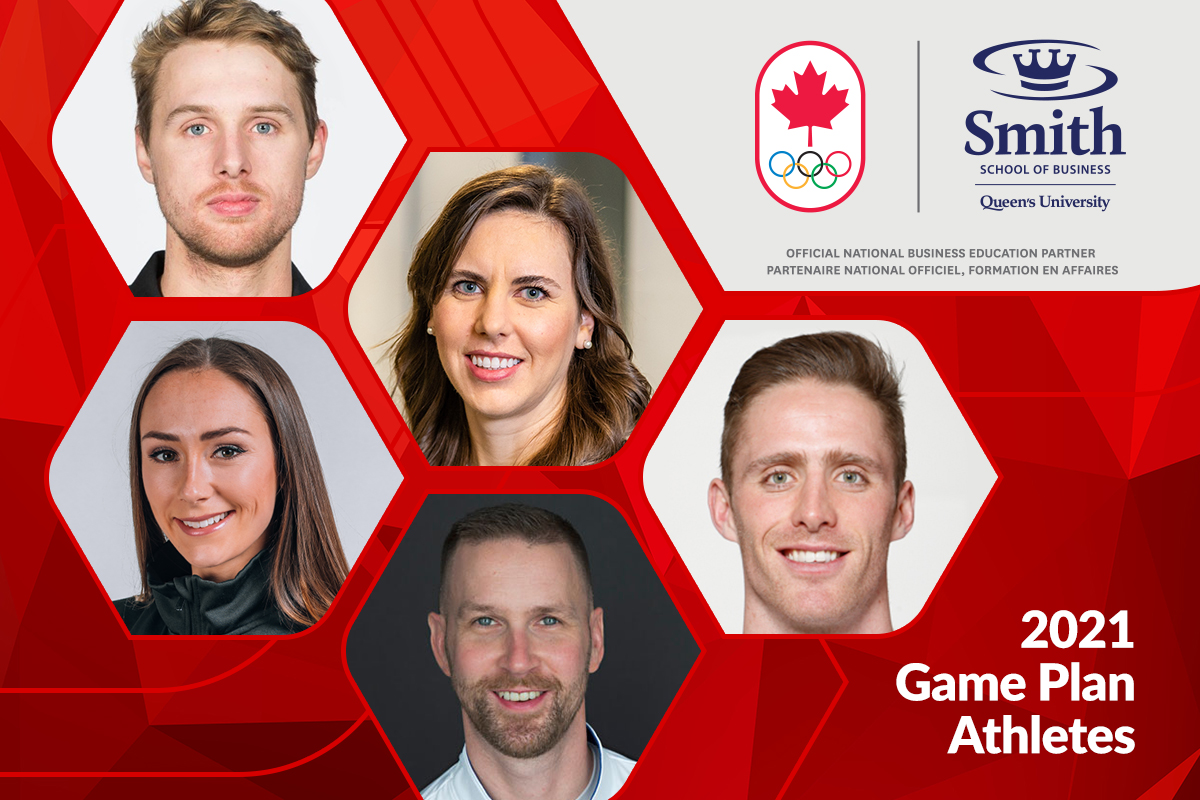 Kingston, Ont. – This January, the business school will welcome a new wave of Team Canada athletes into the Smith family. 
Five athletes have been awarded Game Plan Scholarships to pursue their post-secondary education in business as part of Smith's ongoing partnership with the Canadian Olympic Committee. They are: 
Brad Gushue, Curling (Accelerated MBA)
Dan Carruthers, Speed Skating (Global Master of Management Analytics)
Jessie Niles, Volleyball (Global Master of Management Analytics)
Luke McCloskey, Rugby (Full-time MBA)
Melanie McCann, Modern Pentathlon (Accelerated MBA)
These successful applicants will join a network of over 100 elite Canadian athletes who have been awarded academic scholarships since the partnership was first launched back in 2016. All current and retired Sport Canada carded athletes who are also registered Game Plan athletes are eligible to apply for the scholarship.
Smith's scholarship program is one component of Game Plan, Canada's total athlete wellness program, which takes a holistic approach in supporting athletes during their high-performance careers and beyond, offering opportunities for them to develop their skills through education, career opportunities, as well as access to mental and physical health resources and services.
Smith's scholarship program includes a broad range of educational opportunities for athletes, including four MBA programs, a suite of specialized master's programs covering topics such as innovation and entrepreneurship, international business, finance, analytics and artificial intelligence, as well as a Certificate in Business and Graduate Diploma in Business. Program delivery has been adjusted where necessary to safely deliver programs while COVID-19 protocols remain in place.