Smith and Queen's Law launch AI-powered legal tools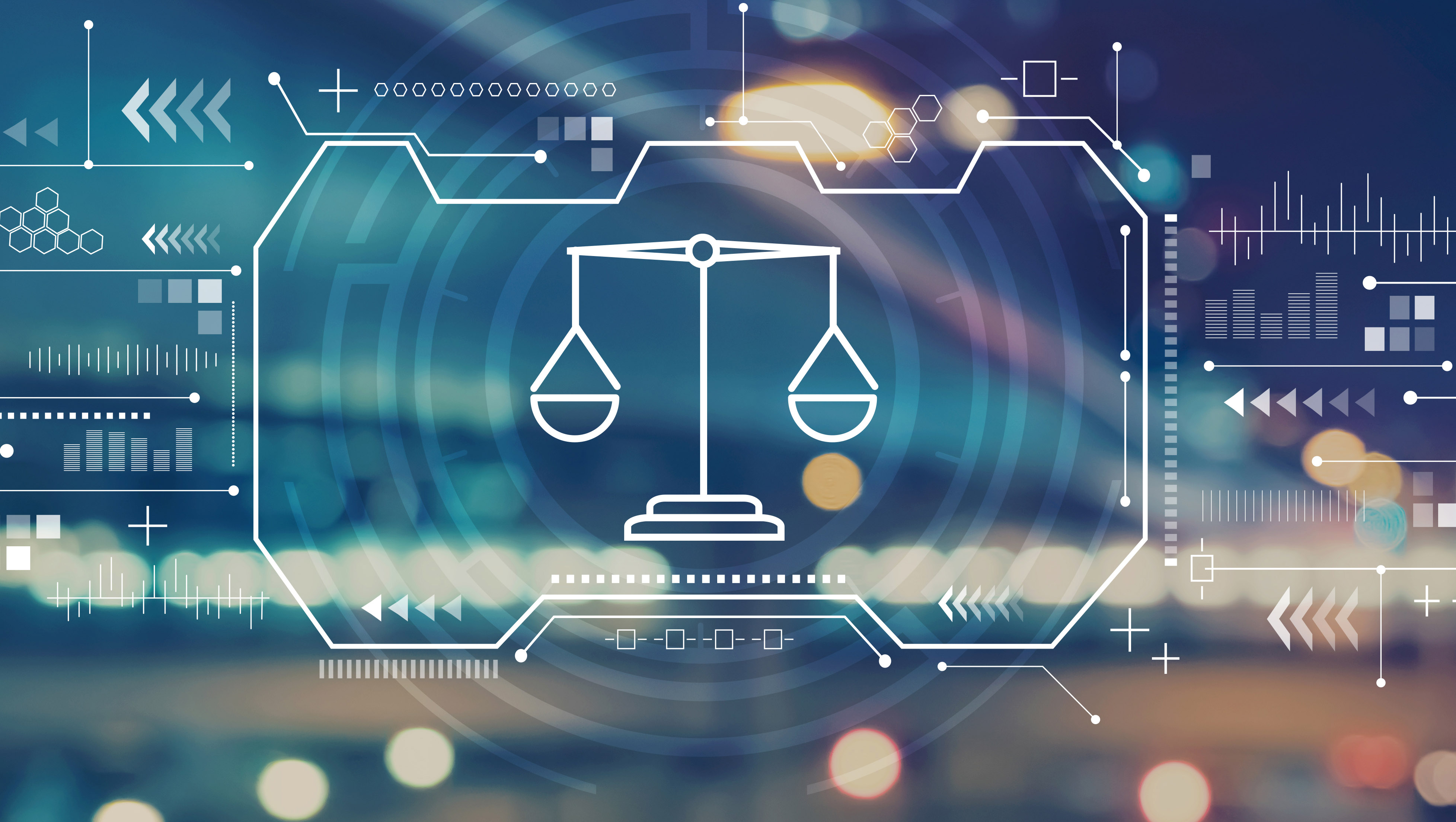 Conflict Analytics Lab project to help workers affected by pandemic layoffs
Kingston, Ont. – As the COVID-19 pandemic continues, millions of Canadians are out of work and facing uncertainty about returning. These circumstances can put workers, particularly those in 'gig economy' jobs, in situations where their legal rights are unclear. 
MyOpenCourt, a project of the Conflict Analytics Lab – a partnership led by Queen's Faculty of Law and Smith School of Business – will now help these workers understand their rights – and options. 
"We are thrilled that the Conflict Analytics Lab has been able to launch this platform, at a time when its tools will be able to help many Canadians," says Yuri Levin, Associate Director of Strategy and Partnerships for the Conflict Analytics Lab and Executive Director of the Analytics and AI ecosystem at Smith.
The web-based platform features two free and simple-to-use tools that harness artificial intelligence and data science technologies to provide legal guidance.
The "Am I an employee or contractor?" tool can help users determine the likelihood that a work arrangement is an employment relationship or that of a contractor through a fast, anonymous questionnaire. And, workers who believe they have been wrongfully dismissed can use the "How much severance am I entitled to?" tool to calculate reasonable notice for dismissal.
"These tools are as valuable for employers as they are for workers," says Samuel Dahan, Director of the Conflict Analytics Lab and a faculty member at Queen's Faculty of Law with a cross appointment to Smith. "Navigating employer-contractor relationships is challenging, and severance is difficult to calculate. We hope to provide both workers and employers with ways to avoid pitfalls and find equitable solutions to the challenges created by the pandemic." 
Powerful AI technology lies behind both tools, which were developed by students and researchers at Queen's Law, Smith School of Business, Queen's Faculty of Engineering and university partners in Canada, the U.S. and Europe. Using custom-built datasets and algorithms, MyOpenCourt analyzes thousands of past Canadian employment law cases to make its predictions. Professor Maxime Cohen of McGill and Professor Jonathan Touboul of Brandeis University provided data science expertise, helping to translate the case data into predictions.
While these applications cannot take the place of a lawyer, they can help users understand if they have a case before contacting one. If the tools indicate that a user has a case, MyOpenCourt will automatically connect the user to a partner law firm at no cost. 
"As the rise and popularity of the sharing economy expands, with companies such as Uber and Lyft, so do the legal complications associated with this expansion," notes Behnam Manavi, a recent graduate of Smith's Master of Management in Artificial Intelligence (MMAI'19), who was part of the MyOpenCourt development team, adding that the MyOpenCourt tools have the potential to save businesses and individuals from substantial litigation fees while decreasing the overall burden on our legal system. 
"This is the power of AI when used creatively: an open sourced legal system democratizing access for everyone," he says.