New Year…New Look…New Smith Brand Marketing
Posted on

January 6, 2020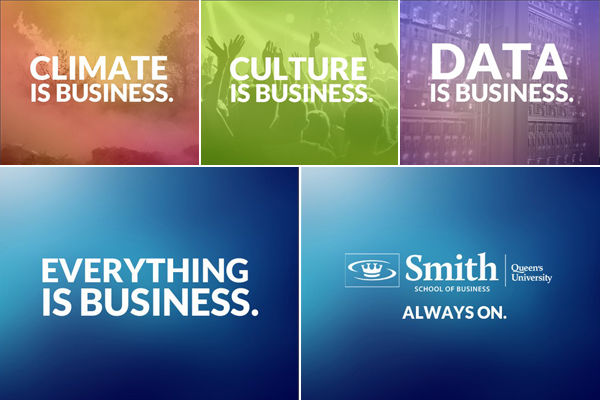 Toronto, Ont. – As of January 6, Smith launched new brand marketing specifically in the Greater Toronto Area. This campaign is part of a larger, ongoing, integrated effort to promote and raise the profile of the school of business. Other elements include enrollment/program marketing, public relations, thought leadership promotion, events and sponsorships.
The campaign focuses on the concept of "Always On", which represents a state of mind or attitude required in business today in which you must stay attuned to the world around you in order to see the opportunities (and risks) for you and your business. And it's representative of the approach we have at Smith – seeing what business leaders will need for the future and providing education and development to meet those needs.
The campaign creative flags how broad developments in the world around us -- whether in culture, society, the environment, etc. -- all have relevance to the effective management of business. The positioning was developed through a deliberate process of research and testing over the last six months.
The media includes targeted digital display ads, select lounges at Pearson airport, the Captivate elevator network (screens in elevators of major office buildings), and on a key digital billboard in the financial sector. It will run from January to April and in the Toronto-area only at the start with plans to extend farther in the future.
The campaign points to smithqueens.com/alwayson where people can learn more about the Smith approach, our insights, and our offerings.