Smith alumni celebrated as Top 40 Under 40 honourees
Posted on November 26, 2018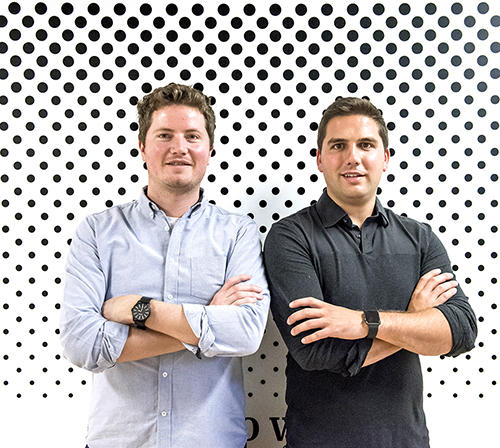 Toronto, Ont. – Smith alumni were among those recognized as outstanding young Canadian business leaders last week. This year's Top 40 Under 40 honourees included four Bachelor of Commerce graduates from Smith School of Business:
Neil Pasricha, BCom'02. Pasricha is the bestselling author of The Happiness Equation and The Book of Awesome series, and a leadership keynote speaker. His TED Talk is ranked one of the 10 most inspiring of all time. Pasricha's pro bono work focuses on youth mental health, youth literacy and community wellness.
Allison Wolfe, BCom'01. Wolfe is the chief financial officer and executive vice president of finance and strategy at Oxford Properties Group and sits as a member of Oxford's executive management team, investment committee and risk committee. Over her 18-year career, Wolfe has worked on more than $30 billion of investment and financing transactions globally.
Jamie Shea and Patrick Meyer, BCom'11. Shea and Meyer are co-founders of Chefs Plate, the No. 1 meal kit delivery company in Canada. Chefs Plate has been disrupting the traditional grocery category since 2014, delivering nearly half a million meals a month across the country. In October, Chefs Plate was acquired by the global meal-kit brand HelloFresh. 
"We are very proud of our alumni's incredible accomplishments and congratulate them on this well-deserved recognition," said David Saunders, Dean, Smith School of Business at Queen's University. "We are confident these young business leaders will continue to innovate and inspire the next generation of leaders."
Canada's Top 40 Under 40 was founded in 1995 and is the country's most coveted award for young business leaders. The program's honourees are selected by an advisory board comprised of seasoned business executives from both the private and public sectors. The 2018 Top 40 Awards Gala was hosted by Caldwell and MNP at the Metro Toronto Convention Centre on November 21.