Smith alumni among Canada's 100 Most Powerful Women
Posted on November 29, 2018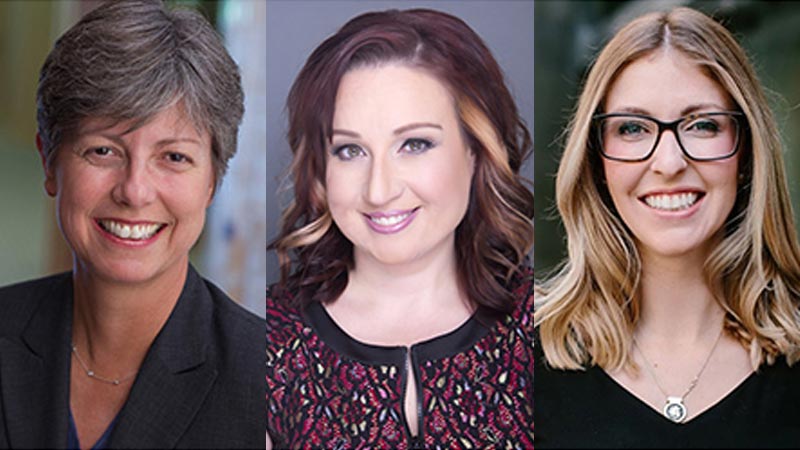 Toronto, Ont.
– Three Smith graduates are on the annual list of Canada's 100 Most Powerful Women.
The list is compiled by the Women's Executive Network, an organization that develops and promotes professional women in Canada.
The alumnae on the list are:
Valerie Mann
, BCom'86, is a partner at the law firm Lawson Lundell LLP and co-chair of the company's mergers and acquisitions group. This is her fourth time on the most powerful list, which results in her being inducted into the Women's Executive Network Hall of Fame.
Patricia McLeod
, EMBA'11, is chair of the board of directors of Calgary Co-op, one of North America's largest retail co-operatives, with more than 440,000 members. McLeod is a lawyer with extensive legal and governance experience in many areas, including corporate/commercial, compliance and securities law.
Alexandra Nuth
, AMBA'17, is a managing director at ATB Financial, the largest Alberta-based financial institution with assets of more than $51.9 billion. Nuth leads a group responsible for starting up a new digital bank offering, called Brightside by ATB. She is also responsible for a multimillion-dollar capital expenditure budget.
This is the 16th year that the Women's Executive Network has compiled its most powerful list. Smith alumnae on the list in past years include CBC TV Dragons' Den star Michele Romanow, MBA,'08, Sc'07, and NFL Chief Operating Officer Mary Ann Turcke, MBA'97, Sc'88