MBA grad awarded 2016 Dare to Dream Internship to launch online pain recovery system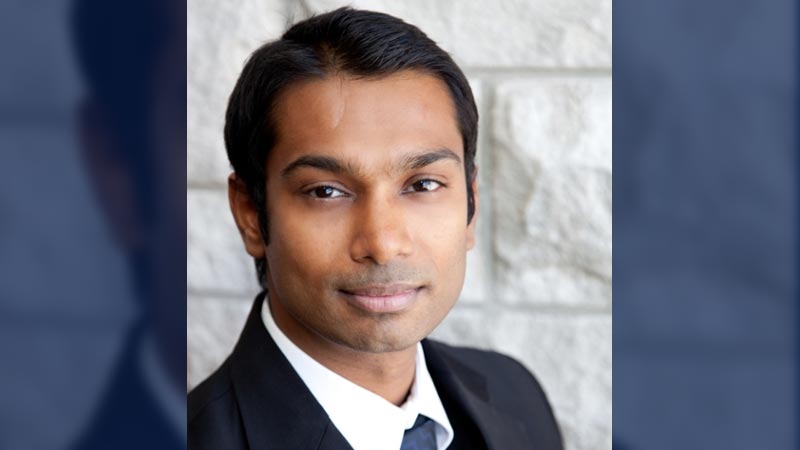 Kingston, ON – June 3, 2016 - Ameya Juvekar, MBA'14, has been awarded the 2016 Valerie Mann Dare to Dream Internship, valued at $15,000.
Ameya, who started his internship in March, is the the Founder of HipStrong.ca, an online marketplace that connects Canadians suffering from lower back and hip flexor pain with practitioners who can aid in their recovery. The online solution, which was launched in late 2015, serves as a marketing and sales engine for practitioners such as chiropractors, physiotherapists, RMTs, acupuncturists and yoga practitioners. It is also a one-stop resource for clients, who can search for professionals, book and pay for appointments, and measure their progress.
Offered through the Centre for Business Venturing, the Dare to Dream Internship is designed to encourage and help Smith School of Business graduates with their entrepreneurial goals, providing office space, access to mentoring, and up to $15,000 in funding. In addition to assisting with his living expenses, Ameya notes that he will be using the money to market his new venture and attract practitioners. 
"Getting this scholarship has given me a tremendous confidence boost and the support required to take HipStrong to market," he says.
Graduates who apply for the Dare to Dream Internship are assessed and chosen based on the strength of their business opportunity, their plan of action and their passion for the venture.
Last year's Dare to Dream Internship recipients included:
Jawwad Siddiqui, BCom'15 – SharpScholar
Logan Houston, BCom'15 – TheTalentWiz
Vladimir Bogdashkin, BCom'15 - SimplyFeed.me