Campus lunch delivery service takes Paul and Tom Kinnear Business Plan Competition $5K prize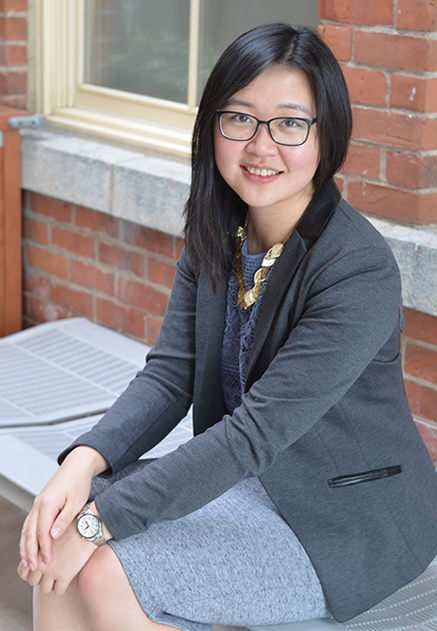 Kingston, ON – April 13, 2016 - Maggie Shi, Comm'18, has earned top honours during this year's Paul and Tom Kinnear Business Plan Competition, held March 31 at Goodes Hall.
Established in 2008 by Dr. Tom Kinnear, BCom'66, LLD'02, the final phase of the competition saw four teams vie for a $5,000 prize to support the establishment or ongoing operation of their business venture.
Maggie's idea of a subscription-based campus lunch delivery service stood out among the submissions judged by Samit Sharma, MBA'02 and Founder/Director of Gaia Power Inc.; Ramzi Asfour, MBA'09 and Manager of Commercial Development at PARTEQ Innovations; and Matthew Reesor, Director of Strategic Planning & New Initiatives at Smith School of Business.
Maggie will be using her $5,000 winnings to develop her business throughout the summer months and expects to officially launch the venture, named bnto, this fall.
2016 Finalists:
Iris Technologies - Colin Harding, Comm'17; Conor Ross, ASc'16; and David Cashin, ArtSci'16.
Lumos Energy Strips - Heather Wilcocks-Gynn, Comm'17; Chris Angelatos, Sc'16; Lexi Kaplin, Sc'16; and Peter Lyons, Sc'16.
Spreza Technologies - Heather Evans, Comm'16; and Daniel Lloyd Sc'16.