QSB's Centre for Responsible Leadership host environmental change expert
Posted on

August 19, 2014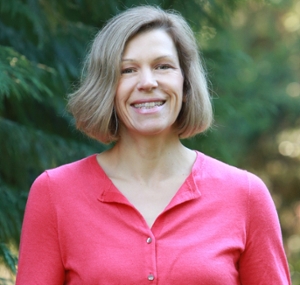 Kingston, ON – August 19, 2014 - As part of its ongoing commitment to foster leading-edge education in the area of responsible leadership, QSB's Centre for Responsible Leadership (CRL) recently hosted a visiting scholar with expertise in corporate culture and environmental change.

Jennifer Howard-Grenville, Associate Professor of Management at the University of Oregon's Lundquist College of Business, joined the CRL team last week to lead research discussions for MSc and PhD students, conduct seminars for QSB faculty, and work on her own research.

Howard-Grenville studies processes of organizational and institutional change and has explored the role of routines, issue selling, and culture in enabling and inhibiting change. She is particularly interested in how people change their organizations in response to environmental and social demands.

Derin Kent, a third-year organizational behavior PhD student at QSB, said students had the opportunity to share their research with Howard-Grenville and learn more about how to position their research to show its impact on the field of responsible leadership.

"These types of opportunities are invaluable to graduate students," said Kent, who is studying how organizations anticipate and respond to major disruptions within a public health context.

Howard-Grenville's work has been published in top academic journals, including the Academy of Management Journal. She is also the author of Corporate Culture and Environmental Practice (Edward Elgar, 2009), which documents her in-depth study of the cultural factors that shape corporate environmental management.

In addition to a PhD from the Massachusetts Institute of Technology and MA from Oxford University, Howard-Grenville earned her BSc(Eng) at Queen's University in 1990.