Innovation Summit celebrates 5-year anniversary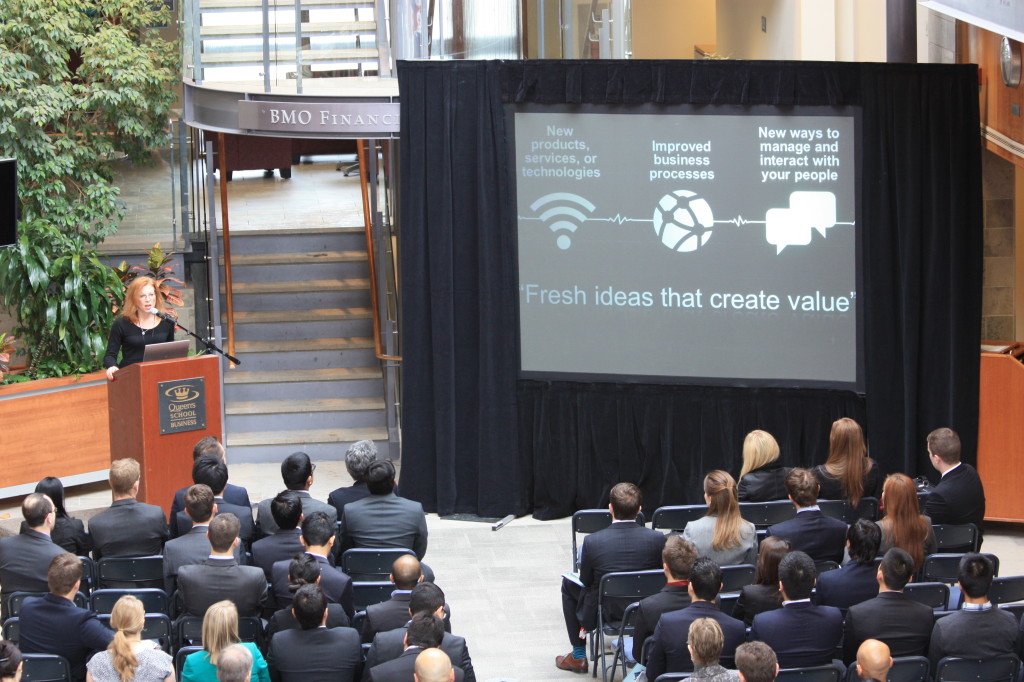 Kingston, March 6, 2014 — A rapper who is changing the way history is taught was one of the keynote speakers at the Queen's School of Business Innovation Summit at Goodes Hall. Shaun Booth is an MMVA-nominated artist who uses hip-hop to teach and inspire kids. He was joined at the Feb. 28 weekend event by fellow keynote speakers Gayemarie Brown, National Innovation Leader at Deloitte Canada; Victor Woo, General Manager, Internet of Things at Cisco Canada; and Queen's Film and Media Professor Sidneyeve Matrix.
Organized by members of the full-time MBA Class of 2014, the event featured 35 panellists and speakers representing a variety of business sectors. Their presentations addressed how organizations are using innovation to overcome society's most pressing challenges, and how young entrepreneurs are using crowd-funding to finance their businesses and are creating new areas of practice through social innovation.
The weekend event attracted 130 Queen's MBA, Engineering and Commerce students, alumni and local community members.