ComSoc's Jail'N'Bail tops $8,800 in donations to the Canadian Cancer Society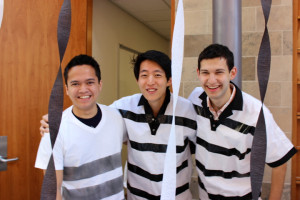 Kingston, March 13, 2014 — Commerce students, faculty and staff jailbirds were behind bars in the BMO Atrium of Goodes Hall until bailed out by generous supporters on March 6.
By the end of the afternoon, $8,835 in donations had been raised to benefit the Canadian Cancer Society. This third annual Jail-N-Bail event was organized by the Commerce Society's Outreach Commission.