Commerce students place third at international business simulation challenge
Posted on

November 27, 2014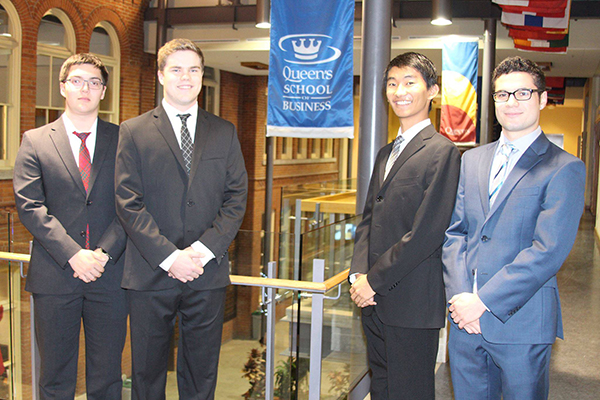 CHICAGO, Ill.  – November 27, 2014 - First-year Commerce students Terry Zhang, Robin Creighton, Michael McTaggart and Ethan Vera placed third at the 2014 Fall Foundation® Business Simulation Challenge, an international competition that attracted more than 359 teams from business schools in 38 countries. The team first used the Foundation simulation in professors Greg Libitz and Gary Bissonette's Business Management and Communication course.
More than 1,750 students entered the competition, which is hosted by Capsim Management Simulations, a global leader in business simulations that prepare practicing and aspiring business people to run profitable businesses.
The Challenge gives business students the chance to pit their business skills against top competition around the world and see if they have what it takes to compete in an intense, time constrained management experience.