Commerce student gets real-life CEO experience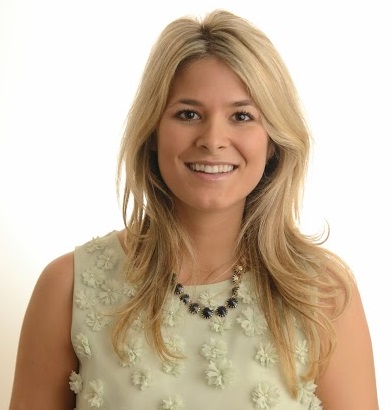 Kingston, March 13, 2014
— It's easy to see why Stephanie Spagnolo, Comm'14, was selected recently to spend a day shadowing the CEO of a top sporting goods firm in Toronto. In conversation, she speaks confidently and enthusiastically, and seems a natural leader herself.
"The experience surpassed my expectations," says Stephanie of her day at adidas Group Canada with CEO Jim Gabel. "From the moment I walked in the door, Mr. Gabel and all the staff were very welcoming and made every effort to include me. It was a great introduction to the business. I had one-on-one time with Mr. Gabel, but also got to attend a product launch meeting, a pricing meeting and a pay equity meeting. In all the meetings, I was asked for ideas and my opinion."
Stephanie got the unique chance to experience life as a CEO through a nation-wide competition called CEO x 1 day, run by talent management firm Odgers Berndtson. She made it through several rounds of a rigorous selection process, which included a leadership test and phone and in-person interviews. She was one of seven Toronto-area students chosen to participate in the program in February.
One of the highlights of the day at adidas was the product launch meeting for a new sneaker debuting shortly. At 21, Stephanie represents the target demographic (female and 20-30 years-old) for the trendy, machine-washable shoe, and she was the ideal person to provide feedback on the launch plans.
"I felt the most comfortable in that meeting, as I could really connect with the product and make comments that I think were really helpful for their marketing and branding campaigns," she says. "My exposure to real business scenarios and case studies through the Commerce program allowed me to contribute meaningful ideas during the strategic discussions that took place at adidas."
In the past two years, she decided to pursue marketing (over the accounting and consulting streams offered in Commerce) and last summer, she interned at Kraft Canada. At Queen's, she co-founded the student-led Queen's Marketing and Advertising Association, which works to inspire students to pursue a career in marketing and holds several networking, mentorship and agency visits throughout the year.
"I feel like in the last two years of my degree, I've really gained momentum and confidence. I have felt a huge shift, moving into marketing and getting experience in the field. I found my place and I am a better student and a better leader. I now really want to help other, younger Commerce students — including my sister, who's in her second year — get the best experience and leave feeling as good as I do."
Graduating this spring, Stephanie is indeed well-positioned and ready to lead. She's already signed on with Kraft and will start working at their Toronto office in August. While she's open to what happens next, she says she is keen to work at the CEO level, as she finds managing others both challenging and rewarding. The CEO x 1 day experience has certainly helped solidify her leadership goals.
This is an edited version of a story that initially appeared on the Queen's News Centre site.