Meet QSB's New Advisory Board Members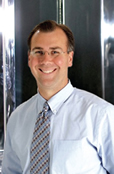 Mike Durland, PhD'91, is Group Head, Global Capital Markets (GCM) and Co-CEO of Scotia Capital. In the latter role, he shares responsibility for the overall management of Scotia Capital's operations worldwide. As Group Head, GCM, he has overall responsibility for the organization's capital markets operations on a global basis. Since joining Scotia Capital in 1993, he has held various management positions, among them Deputy Head of Global Capital Markets and Head, Capital Markets Group, responsible for leading an integrated derivatives and fixed income products team, including debt-raising and risk management products and activities.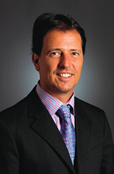 Sam Kolias is Chairman and CEO of Boardwalk Real Estate Investment Trust in Calgary. In 1984, with a Civil Engineering degree from the University of Calgary, Sam, then 22, and his younger brother Van founded Boardwalk as a private company and bought a 16-unit walk-up in Calgary. Their public company, Boardwalk Rental Communities, has since grown into a real estate empire with more than 35,000 rental units in buildings across Canada. At a value of more than $4.5 billion, it is Canada's largest publicly listed, multi-family rental housing unit owner in Canada.
Sam is active in his community, serving as a Director of the Calgary Homeless Foundation, supporter of the Jesus Loves You Society (a neighbourhood soup kitchen), a member of the President's Advisory Group (U Alberta) and of the Faculty of Medicine Advisory Board (U Calgary). He and his wife Melissa are proud parents of four children, including Samantha, BCom'09, Vanessa, Comm'15, and Hugh, a Queen's Engineering student.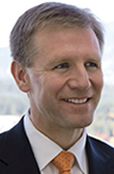 Glenn Ives is Chairman of Deloitte in Canada, a role he assumed in June 2010. Born in England, Glenn graduated from the University of Waterloo in 1984 and was an Ontario UFE (Chartered Accountants exam) gold medalist. His career began with Clarke, Henning & Co. and progressed through stints with
Coopers & Lybrand and TVS Gold before he joined Vancouver-based Vengold Inc. in 1988 as a Director and CFO. In 1999, he joined Deloitte as a partner and audit specialist and led the transformation of the firm's mining practice into one of Canada's largest professional services groups dedicated to that sector.
His community service includes decades spent coaching hockey and soccer teams, serving as Deloitte's Vancouver United Way Leader and as a Board member of the International Financial Centre of BC for eight years.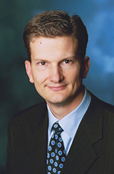 Bill Thomas is CEO and Senior Partner of KPMG Canada, a 4,500-person audit, tax and advisory firm headquartered in Toronto. He had served as the firm's Deputy CEO since 2007 and previously held a variety of leadership roles in KPMG's Vancouver practice culminating in his role as Office Managing Partner. The University of British Columbia BSc graduate has served on the World Science Board, the CA School of Business Board, the BC Business Council and the Vancouver Board of Trade. He also chaired the Finance Committee of the 2006 World Junior Hockey Championships and is a past Director of the Arts Umbrella, a fine arts school for children in Vancouver.
In this issue
Features
Profiles
Inside Smith
Dean's Message
Parting Shot
Letters