Class of 2001: Where are they now?
The following story appeared in TheStar.com on September 9, 2011. Additional classmates' updates follow.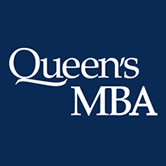 The year was 2001. Jean Chretien was prime minister, the literary world lost Mordecai Richler, and Conrad Black renounced his Canadian citizenship. And it was also the year that this group of young entrepreneurial hopefuls emerged from the halls of Queen's University clutching their freshly-minted MBA degrees. Very few actually achieved their childhood dreams, but all of them used their MBA to change the course of their lives. Ten years later, they report back on where they are now.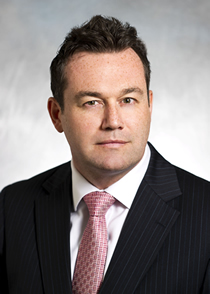 Jason Attew
Jason Attew
As a child Jason Jason dreamed of becoming a bus driver, because he thought the drivers actually got to keep all the coin fares they collected from passengers and take the booty home.
He even gave advice to drivers (unsolicited) on better routes to boost their "take," such as going past apartment buildings and retirement homes.
Jason almost fulfilled the dream with his first summer job during university, as a tour driver-guide for GrayLine Bus Tours in Vancouver and even joined the Teamsters' Union.
He graduated with from Queen's in 2001 with his MBA. Today, he is an investment banker and holds the post of managing director of the metals and mining group at BMO Capital Markets division.
Virginia McKimm
Virginia McKimm
Virginia learned early in life about penny-pinching; her first job was selling vegetables at a roadside farm stand. Then she tried packing tomatoes and cucumbers in at 2 cents a box. Later, as a teenager, she graduated to cashier at the local grocery store.
In university, she trained as an engineer in the elevator and escalator industry, but when her employer offered to pay for her MBA on a part-time basis, she declined.
Instead she and her newly wed husband quit their jobs, borrowed money for her MBA fees on a full-time program and moved to Kingston. Today, she is still watching the pennies as the coordinator of business planning and financial reporting at the Ontario Ministry of Transportation.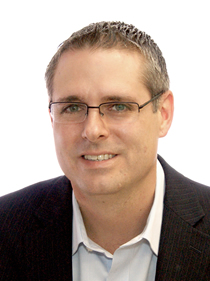 Roger Sharpe
Roger Sharpe
Roger's first job as a kid was in sales, but it was less than glamorous; he sold toilet paper door-to-door in Forest Hill. Perhaps not surprisingly, he told everyone who would listen that he was going to become a stockbroker when he grew up.
In fact, life would steer him towards business development. Today, a decade after graduating from Queen's with an MBA, Sharpe is still concerned with the business of going door-to-door. That's because he is the director of global business development at UPS Supply Chain solutions. Roger overseas outsourced logistics support for clients right from manufacturing sites to their customers, including warehousing, distribution, accounts receivable, customer support in Canada and the U.S.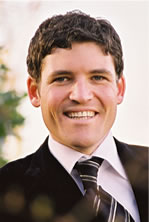 Ron Klopfer
Ron Klopfer
Ron came by his entrepreneurial instincts the hard way — as a Dickee Dee ice cream salesman, pushing a refrigerated bicycle.
On his first day, he sold two popsicles, and ate three, himself. Yet by summer's end, 13-year-old Ron was a fixture at the Toronto Islands ferry terminal and earned "rookie of the year" honours.
He credits the MBA program at Queen's for really unlocking his hidden talents. And allowing him to meet his future wife, Natalie Marchesan.
Two months after graduating in 2001, Ron helped start up the first of three technology firms. Today, he is CEO of Etalim Inc., an award-winning startup company developing a new type of engine to enable clean, efficient power generation from renewable fuels.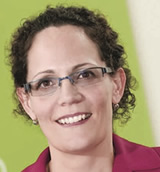 Natalie Marchesan
Natalie Marchesan
After an uneventful childhood which was all about getting good school grades, Natalie took a real flier in her first career job: a Canadian Air Force officer navigating Hercules aircraft in search and rescue, as well as peace-keeping missions.
But she came back down to earth when she returned to school at Queen's. After graduating in 2001 with an MBA, she shifted gears and joined a strategy consulting firm and quickly expanded her business skills. She landed the job of director with Telus Technology Strategy Management, where she leads a team which manages a network capital portfolio of $1 billion.
Joel Alden is a Vice President and Partner with A.T. Kearney, a global management consulting firm.  He works with the leaders of Fortune 500 Retail and Consumer Packaged Goods companies from around the world on issues related to their growth and profitability. 
Michelle Deeton is the Administrative and Financial Manager in the Health Policy, Management and Evaluation Department of the University of Toronto's Faculty of Medicine. The Department is responsible for developing and translating practices that improve the planning, delivery and outcomes of health care. Previously, she was responsible for the management of a proteomics research centre including overseeing research funding and its overall operation. 
Darrin Wolter is an independent contractor in the area of marketing analytics and business intelligence. He works with businesses to use information they already have to better understand their current customers and target new ones. In this capacity, he acts as the interface between business executives and a very technical group of people who can do wonders with information.
In this issue
Features
Profiles
Inside Smith
Dean's Message
Parting Shot
Letters