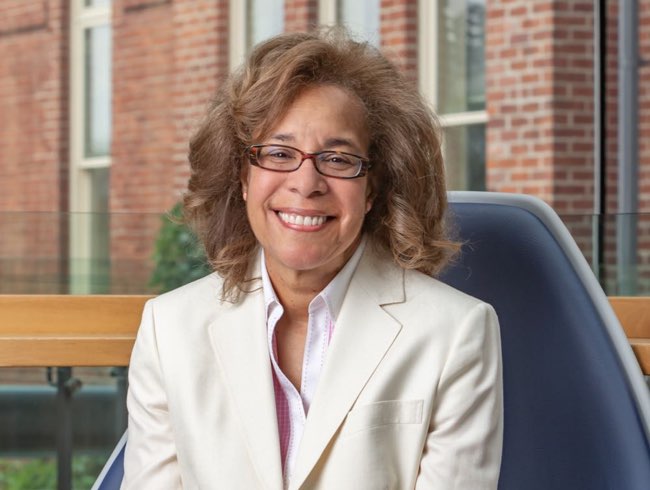 Over the last year, you may have heard me speak about our work to develop a new strategic action plan for Smith. I have discussed the importance of this plan previously, in this column and at school and alumni events. I'm delighted to let you know that our new Strategic Action Plan has launched. It will guide the school for the next five years.
The plan is the result of many hours of work, debate, discussion and consultation with our faculty, staff, students and alumni. Thank you for supporting this process by contributing comments and thoughts to help us refine the strategy.
The plan features a new purpose statement and six strategic priorities for the school going forward. I encourage you to read more about our new plan at smithqueens.com/strategicplan.
While much has been done to get us to this point, we're really just at the beginning of the implementation process. Now, we will focus attention on aligning our activities, resources and energy to the fulfilment of these commitments.
One of the six priorities in our strategy is to "Be a positive force in our communities." The goal here is to increase Smith's positive impact on our external communities at the local, national and global levels.
I have said before that business schools can contribute to solving the world's biggest issues through research, partnerships and teaching. A big part of our impact is through you — the graduates who go out into the world and do good work that has a positive impact on your communities.
In this issue of Smith Magazine, you will see many examples of our alumni having such an impact. As leaders in their organizations, they are making a difference in the communities in which they operate. They include:
On another note, I would like to highlight Mike Quinn, BCom'88, and his wife, Francisca Quinn, who are helping the next generation of business leaders understand sustainable development concepts and climate change. Their $2.5-million donation established the Quinn Environmental, Social and Governance (ESG) Professorship at Smith, a role that will lead the development of the ESG curriculum across Smith programs.
I'm very proud to share these stories of Smith alumni who are helping to make the world a better place.
Stay in touch!
One more thing
I firmly believe business schools should get involved in their local communities. With that in mind, 75 Smith staff and faculty volunteered in our communities this summer. Teams of Kingston staff supported the United Way's Day of Caring, which included not-for-profits Interval House, Kingston Home Base Housing, Journey House and Elizabeth Fry. Tasks ranged from gardening to painting, staining, building a walkway and more. The SmithToronto team helped clean up a park on Toronto's Don River. It was great to see everyone coming together for a great cause!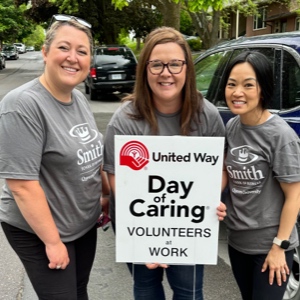 Wanda M. Costen, PhD
Dean, Smith School of Business
at Queen's University
wanda.costen@queensu.ca