Tiffany James, MIB'17, lets us in on some of her favourite spots in the city known for its food and fashion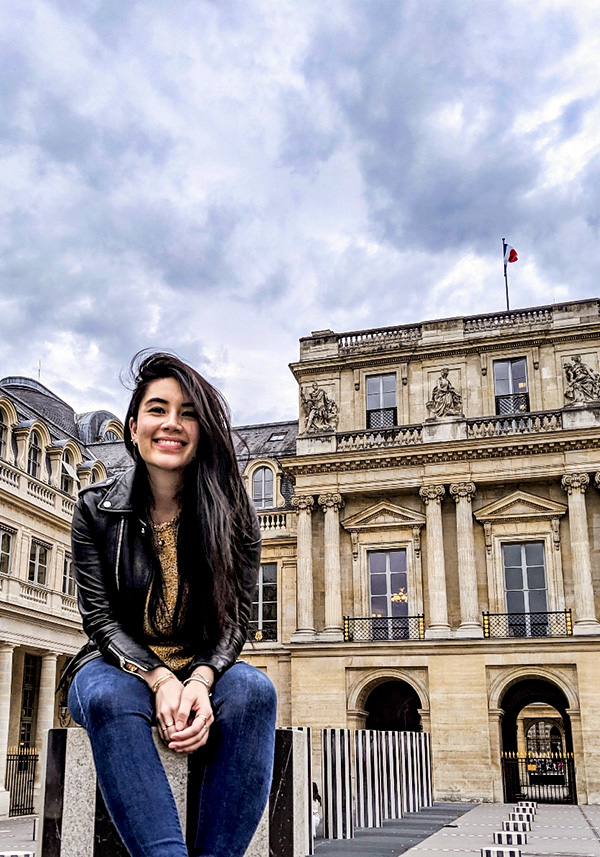 Born in Toronto, Tiffany James had her sights set on a career in law until her third-year Commerce exchange to Milan turned her on to the fashion and beauty industry. Today she works at L'Oréal in Paris and is the global head of CRM, loyalty and Web3 for Yves Saint Laurent Beauté. After nearly eight years in the French capital, she suggests making these stops if you get the chance to visit.
Tourist traps you can't miss:
Montmartre is usually packed with tourists, so many locals avoid that area, but it's really a lovely district with a lot of rich history. I recommend checking out the Musée de Montmartre for an afternoon; it tells the interesting backstory behind Montmartre and the many artists that lived there. It also has a nice garden on the grounds to sit and grab a drink.
Hidden gem:
There are a handful of beautiful passages couverts (shopping arcades) around Paris, which are these ornate covered pathways lined with charming shops and restaurants. Walking through them feels like being thrown into the past. There are over 20 of them left in Paris, but the ones I frequent the most are in the 2e arrondissement. I love Passage des Panoramas (bonus hidden gem: inside this passage there's a fun speakeasy under Lombem that can be reserved for a small group). I also occasionally pop into Passage du Grand Cerf and Galerie Vivienne, but there are many other great passages to check out.
Shopping anyone?
Le Marais is probably the most recommended shopping district for a reason. It has lots of great boutiques and it's dotted with coffee shops, restaurants and bars to make frequent pit stops while shopping. If you're looking for some unique gifts to bring back, pop into Officine Universelle Buly — the original location is on the Left Bank, but the one in Le Marais is also a beautiful location to browse.
Best place for families:
Paris has a lot of beautiful parks and gardens that are great for families to spend the day. Set up a picnic in Jardin de Tuileries or spend the afternoon strolling Jardin de Luxembourg after grabbing brunch on the Left Bank. To go a little bit more off the beaten path, there's an elevated park on the east side of Paris called Coulée verte René-Dumont, where you can go for an idyllic walk above the city.
My fav restaurant:
My favourite restaurant changes constantly because we are spoiled for choice, but there are two that I frequently recommend as of late. The first is Terra. It's ideal for two because all their main courses are meant to be shared; their menu is concise and well done. I also love taking visitors to Derrière for dinner or brunch; it has a more unique and quirky vibe, but the food is great and the connected bar, Andy Wahloo, is great to grab a drink in the evening.
My tip for visitors:
I recommend learning some basic French phrases and etiquette before you come; nothing too complex — locals don't expect tourists to be fluent but they appreciate the effort. For example, saying "bonjour" when you walk into a shop is considered basic politeness and it's perceived as rude when you don't. If you're a first-time visitor, there's no need to be intimidated by the city. There's a stereotype about Paris but I think it's overplayed. The French are lovely people with a great sense of humour, and if you show them that you have the desire to learn, they're happy to help you.