In this issue, Karen Flavelle, BCom'79, of Purdys Chocolatier, answers our alternative resumé questions, from what she wanted to be when she grew up to her fav chocolate flavours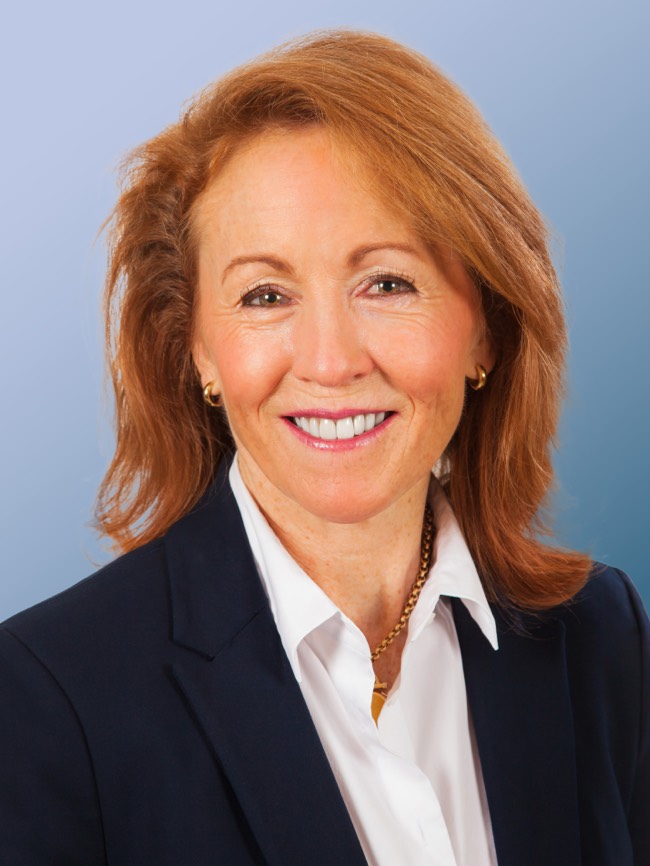 If you're a chocolate lover (and who isn't), you're probably already well-acquainted with Karen Flavelle's company: Purdys Chocolatier. The retailer and maker of chocolate goes back more than a century and bought by her father in 1963. Flavelle joined in 1988 after working in consumer packaged goods and marketing. Eventually, she became Purdys' owner and CEO.
What's your hometown?
Vancouver, British Columbia
When you were growing up, what did you want to be?
In Grade 4, I became fascinated with archeology, and so thought I wanted to be an archeologist.
What was your first job?
A waitress at a pancake house in my neighbourhood, at age 14. It was a big moment to be given the responsibility of the cash register after being there a short time.
What's the hardest part about running a chocolate business?
Remaining relevant. Purdys is 116 years old and has seen many changes over those years. Remaining relevant means investing in quality; having the right look and type of packaging; stores that are enticing and of-today; recipes that adopt new flavours or trends, such as a vegan chocolate, no-sugar-added and Asian flavours like Matcha and Mango; and marketing that reaches the right audience in the right way. It also means shifting to sustainable cocoa, which we started in 2007, and packaging that is biodegradable.
Name one thing that has helped you succeed.
I am passionate about customer journeys. I love listening to customers and asking their opinions — by working in our stores, by hearing ideas and suggestions that come through our store teams, and by putting myself in the customers' shoes. Similarly, good ideas come from everywhere within the company. I enjoy listening to all who have thoughts to share.
Your career highlight so far?
Having Purdys be in great shape in 2019, with a good team, a great reputation and growing sales, which enabled us to make it through Covid-19 and thrive going forward.
What's your favourite chocolate?
Since I am now lactose intolerant, Vegan Hawaiian Black Salt Caramels and Vegan Sweet Georgia Browns. And Layer Mints. And Hedgehogs — with a lactose enzyme pill. It's well worth it!
What's your motto?
"Repeat. Repeat. Repeat. When you are tired of saying it, they are just beginning to hear," by Jack Welch. It helped me realize how much communication is needed to get ideas and new actions in motion.
Which trait do you most admire in others?
The combined ability to be both creative/innovative and strongly quantitative. Most people are one or the other.
What's the best advice you ever got?
"Never let three disasters happen at once." For example: a major ERP implementation at the same time as a cyber-attack and interest rates double. Since two are out of your control, only take on one big project at a time.
Name a historical figure you admire.
Margaret Thatcher. She overcame so many hurdles to become prime minister of the U.K., and then was the longest serving British prime minister of the 20th century. She was clear on where she stood on issues, she tackled many controversial issues with strong, clear leadership, and she deeply believed she was making Britain great again.
What's your best Queen's memory?
Going to the Queen's Santana concert. My then boyfriend was the organizer, so the seats were great. It was an amazing concert and then we came out to the aftermath of an ice storm, with all the trees sporting a coating of ice that was twinkling in the lights. It was gorgeous.
Who was a favourite professor?
Carl Lawrence was key to the rest of my life. He was the [acting] dean and I wanted to transfer into the Commerce program from Languages. He approved my application to switch into business. I can't imagine what my life would have been like if that hadn't happened.
Your favourite all-time book?
Queen of the Desert, which is a biography of an aristocratic English woman named Gertrude Bell who was the brains behind Lawrence of Arabia. It helped me understand the Arab culture. And the Palestinian frustration.
What are you reading now?
I am going to Egypt in the fall so I am reading The Heretic Queen, about Nefertari who lived in the 1200s BCE. I just finished Strength to Strength, a book about living your best life in the second half of your life.
Your favourite all-time movie?
Bohemian Rhapsody. True story and great music.
What do you do when you're not working?
Skiing, cycling, hiking, running, travelling.
What are you listening to now?
Greg Larson
What's one thing most people don't know about you?
I learned conversational Japanese during the year I lived in Japan after graduating from Queens.
What's your idea of perfect happiness?
I love to ski, so a powder day.