Personal Development and Team-based Learning
Reflecting the way business works today, Smith School of Business uses an innovative approach to learning that enhances understanding of group and cultural dynamics, builds self-awareness and effectiveness, and develops understanding of how business teams can perform best.
Using interactive collaboration software, team-based projects allow you to both build and strengthen these skills.
A dedicated, professional Team Coach is assigned to every program team. Throughout your 4-month experience, they will monitor your team's effectiveness and provide regular feedback and guidance that is pivotal to the learning process.
You will be provided with proven processes and best practices for overcoming any obstacles that may arise during the summer.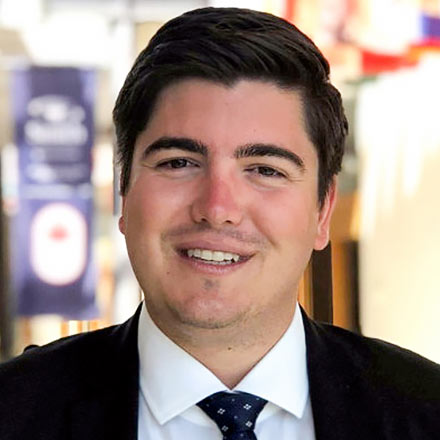 "One of the most impressive things to me was the degree to which they were able to form us into these coherent, integrated, supporting teams so quickly. Smith's reputation precedes it, but beyond that relative to other similarly reputable schools, the level of service is unmatched."
Jamie Baker
GDB'19