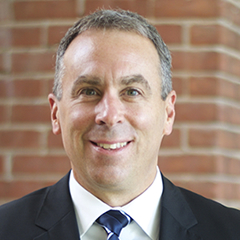 Sartor, Michael
Assistant Professor and Distinguished Faculty Fellow of International Business
Prior to joining the Smith School of Business, Dr. Sartor was an Adjunct Research Professor at the Ivey Business School at Western University. He received PhD and MBA degrees from Ivey and a JD degree from Osgoode Hall Law School at York University.
His research and teaching are focused on international business and global strategy with an emphasis on the effects of corruption upon the strategies and performance of multinational enterprises. He has published research in Financial Times-50 peer-reviewed academic journals such as the Journal of International Business Studies and the Journal of Business Ethics. His research has received awards from the Academy of International Business (the Buckley and Casson AIB Doctoral Dissertation Award winner; and, the AIB-Sheth Best Doctoral Dissertation Proposal Award winner) and the Academy of Management (the GWU-CIBER Best Paper on Emerging Markets). His doctoral dissertation research was the winner of the Udayan Rege Best Doctoral Dissertation Award which is conferred biannually upon the best Canadian doctoral dissertation in the administrative sciences. Additionally, he was a finalist for the Gunnar Hedlund-Stockholm School of Economics Doctoral Dissertation Award (European International Business Academy). His research has also been nominated for awards by the Strategic Management Society.
Dr. Sartor serves on the Editorial Review Boards of the Journal of International Business Studies and the Journal of World Business. He has received Best Reviewer Awards during the Annual Meetings of both the Academy of International Business and the Academy of Management. 
Professor Sartor teaches Global Business Strategy in the Queen's National Executive MBA Program and the Executive MBA Americas Program (a partnership between Cornell University's SC Johnson College of Business and Queen's University's Smith School of Business). He is a recipient of the Cornell-Queen's Executive MBA Americas Program's Professor of the Year Award. He is the author of multiple business case studies for teaching and he has co-edited a case study compendium for use within China's burgeoning business education market.
Dr. Sartor has ten years of experience working variously in executive and corporate legal counsel capacities for publicly-traded and privately-held enterprises in the telecom and consumer packaged goods industries, prior to entering academia. Having been employed in the foreign subsidiary operations of a NASDAQ-listed MNE, he is intimately familiar with the opportunities and challenges facing MNEs in foreign markets.
Specialty: International Business, Global Business Strategy, Multinational Enterprises, Emerging Markets
Subject: International Business
Room: Goodes Hall Room 419 West Wing
Phone: 613-533-6832
Email: michael.sartor@queensu.ca
Download CV
Download Image