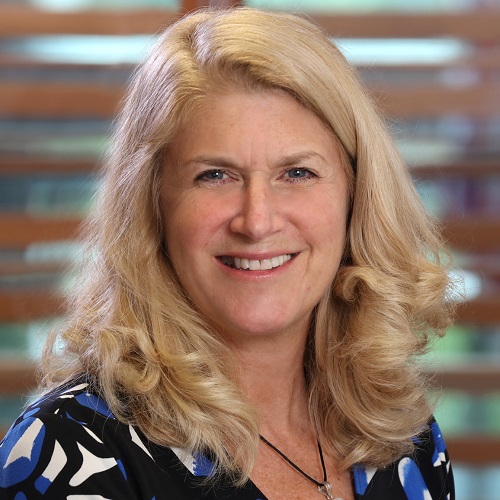 Shari Hughson
Adjunct Lecturer & Entrepreneur-in-Residence (EIR)
Overview
Shari Hughson is an award-winning entrepreneur, innovator, and adventurer. As a Smith School of Business Entrepreneur-in-Residence (EIR) and Educator, Shari draws on her lived experience as a seven-time serial entrepreneur and the previous Director of the Master of Management Innovation & Entrepreneurship.
Download Full CV ​
Download Image ​
Academic Area
Interest Topics
Behaviour & Psychology
Change Management
Crisis Management
Entrepreneurship
Healthcare
Innovation
Social Impact & Sustainability
Strategy & Innovation
Full Bio
Shari Hughson has led a unique and unconventional life. She has been an entrepreneur, intrapreneur, social innovator, and extreme adventurer. Shari started her first business at the age of 25 and won CIBC Entrepreneur of the Year before the age of 30. This company led to a very successful exit 7 years later. She has been an owner of six more companies. Another successful national growth company with a strong exit, plus two great learning opportunities (aka failures), and now three ongoing scaling companies (2 health tech & 1 e-commerce). Shari is currently a social entrepreneur with Wayfound Mental Health Group as Chief Operating Officer and partner. She was honoured as one of the Most Inspiring Female Entrepreneurs & Business Leaders 2021, by the Canadian SME Organization. Article & Interview She also won a National Honour from the First Nation Health Authority for a community-driven innovation project that impacted the mental health of a remote community.
Shari is a competitive adventure racer, world traveler, and wilderness fanatic. She has pushed her limits in the extreme adventure of living off the land with only the bare survival essentials for 7 years. Shari and her husband built one of the most environmentally-friendly homes, an Earthship?, and lived the evolution of innovation from hunter/gatherers to living far more futuristic than current Western society. Innovation for people and the planet are Shari?s top passions, as presented in her TEDx QueensU talk.
Shari is a professional speaker with over 30 keynote presentations and 100 conference engagements. She teaches in the field of Entrepreneurship, Corporate Innovation, Design Thinking, and Leadership. She is an engaging public speaker in topics related to Innovative Change, Social Enterprises, Well-Being, and Courageous Leadership. Shari?s passion for inspiring people to do more than they ever thought possible is embedded in everything she does.
Academic Degrees
MBA
University of Calgary (1998)
BScN (Registered Nurse)
Queen's University (1986)
Academic Experience
Smith School of Business, Queen's University
Adjunct Professor & Entrepreneur Advisor (2021 - Present)
Director, Master of Management Innovation & Entrepreneurship (2016-2021)
Top 50 Canadian Female Entrepreneurs 2021, SME
First Nation Health Authority Project 2013
First Nation Health Leader Nominee 2009-2010
CIBC Entrepreneur of the Year 1994