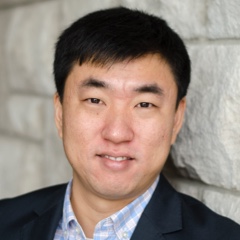 Hou, Yu
Associate Professor & KPMG Fellow of Accounting
Yu Hou is an Associate Professor and KPMG fellow of Accounting at Smith School of Business. He has diverse research interests and has focused most recently on issues related to litigation contingency disclosure, auditing, and patent trolls.
Yu has published papers in premier journals such as The Accounting Review, Contemporary Accounting Research, and Review of Accounting Studies.
Yu received his PhD from the Rotman School of Management at the University of Toronto in 2013 and also holds a PhD degree in Business Administration and a Bachelor's degree in Accounting from Tsinghua University (Beijing, China). He received a CGA certificate from the Certified General Accountants Association in 2003. He has taught undergraduate core course Management Accounting at Smith School of Business and Rotman School of Management. Yu was the recipient of Research Excellence Award in 2017.
Download CV
Download Image