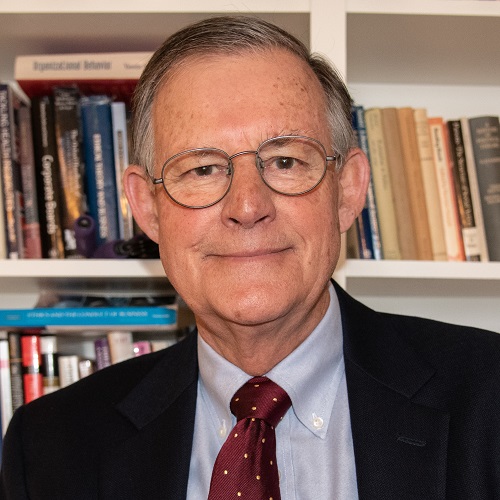 Carson, Scott
Professor of Strategy
Dr. A. Scott Carson is a Professor of Strategy & Organization at Smith School of Business. From 2015 to 2016, he was the Stauffer-Dunning Chair of Policy Studies and Executive Director of the Queen's School of Policy Studies. Prior to then, he was Director of The Monieson Centre for Business Research in Healthcare at Smith School of Business, and before that, Director of the Queen's MBA program. Carson has also been dean of both the Lazaridis School of Business and Economics at Wilfrid Laurier University and the Sobey School of Business at Saint Mary's University. As well, he is a past Chair of the Canadian Federation of Business School Deans.
Professor Carson is a graduate of Mount Allison and Dalhousie Universities, and received his PhD from University of London (UK). He teaches graduate and executive courses at Smith School of Business in strategy, consulting and not-for-profit governance. His scholarly research appears in such journals as Journal of Business Ethics, Journal of Business Ethics Education, Business and Society Review and Business & Professional Ethics Journal. He is the editor of two books published by McGill-Queen's Press: Toward a Healthcare Strategy for Canadians (with J. Dixon and K. R, Nossal; 2015) and Managing a Canadian Healthcare Strategy (with K. R. Nossal; 2016).
Dr. Carson's career has combined academe with both business and government service. While on leave from Wilfrid Laurier, he was Chief Executive Officer of the Ontario Government's Privatization Secretariat. In business, Carson was Vice-President and Head of Corporate Finance for CIBC in Toronto.
Dr. Carson has been Chair of the Board of Kingston General Hospital, Chair of the Greater Kitchener Waterloo Chamber of Commerce, and Vice-chair of the Halifax International Airport Authority. As well, he was a director of The Economical Insurance Group, Comerica Bank Canada, Canadian Bond Rating Service, Waterloo North Hydro and other private and public sector organizations.
Specialty: Business Ethics, Corporate Governance, Strategic Management,
Subject: Strategy and Organizations
Room: Goodes Hall Room 380
Phone: (613) 533-3318
Extension: 33318
Email: scott.carson@queensu.ca
Download CV
Download Image