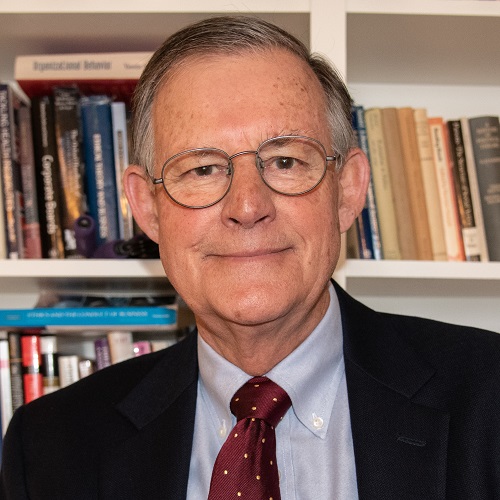 Carson, Scott
Professor of Strategy
Dr. A. Scott Carson is a professor at Smith School of Business, Queen's University specializing in governance and strategy. He is formerly the Stauffer-Dunning Chair of Policy Studies and Executive Director of the Queen's School of Policy Studies.
Professor Carson's career has combined business, government and academe. He was the head of corporate finance for a major Canadian bank, CEO of an Ontario government secretariat, and the dean of two Canadian university business schools. Carson is the former chair of the board of Kingston General Hospital, Chair of the Greater Kitchener Waterloo Chamber of Commerce, Vice-Chair of the Halifax Stanfield International Airport Authority. Also, he has been a member of many other corporate and not-for-profit boards. 
He is a graduate of Mount Allison and Dalhousie universities, and received his PhD from the University College London (UK).
Dr. Carson is the co-editor of three recent books on Canadian healthcare governance published by McGill-Queen's University Press: Toward a Healthcare Strategy for Canadians (with J. Dixon and K. R, Nossal, 2015), Managing a Canadian Healthcare Strategy (with K. R. Nossal, 2016) and A Canadian Healthcare Innovation Agenda: Policy, Governance and Strategy (with K. R. Nossal, 2018).
Specialty: Business Ethics, Corporate Governance, Strategic Management,
Subject: Strategy and Organizations
Room: Goodes Hall Room 380
Phone: (613) 533-3318
Extension: 33318
Email: scott.carson@queensu.ca
Download CV
Download Image