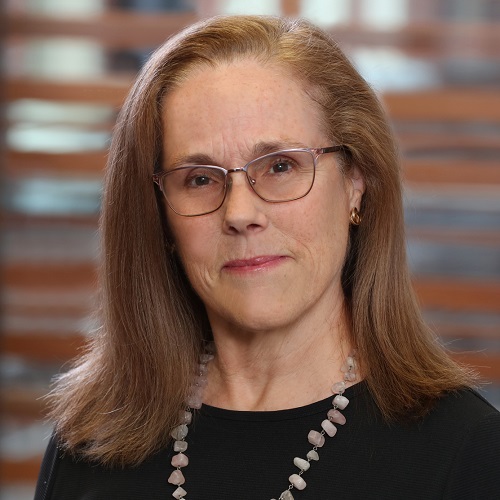 Brodt, Susan
Associate Professor
Susan Brodt is Associate Professor of Organizational Behaviour and is also cross-appointed as Associate Professor of Psychology.  She received her undergraduate degree from the University of California, Berkeley, and her masters (statistics) and doctorate (psychology) degrees from Stanford University.  Prior to coming to Queen's University in 2004, Dr. Brodt spent almost 10 years on the management faculty at Duke University's Fuqua School of Business.  She has also been a Visiting Scholar at Stanford University, a Visiting Faculty member at the Indian School of Business (ISB), and a full-time faculty member at the University of Virginia's Darden Graduate School of Business.  During 2009-2010, she was on sabbatical leave and a Visiting Professor at the Universidad Adolfo Ibañez in Santiago, Chile.
Dr. Brodt's teaching interests are in the area of organizational behaviour with an emphasis on executive leadership, negotiation, and trust.  She has taught undergraduate, MBA, Executive MBA and doctoral students around the world in traditional classroom as well as technology-mediated teaching environments.  Dr. Brodt is also an experienced executive educator having taught in custom and open enrollment programs for government and not-for-profit clients as well as corporate clients in the financial services, pharmaceuticals, and telecommunications industries.
Dr. Brodt's research examines interpersonal and small group processes in organizations.  For many years, she has studied the dynamics of trust in manager-subordinate relationships, in negotiations and in virtual or distributed work groups. Of particular interest are the vagaries of trust, namely trust violation and repair.  Dr. Brodt has recently added a cultural dimension to her research having received a Canadian government grant (SSHRC) to study the concept of a "cultural mosaic" in the Canadian workplace.  Underlying all her research is an emphasis on relationships and social aspects of organizational life, and how management practices, technology and other organization factors can foster (or undermine) effective and satisfying work relationships.  Her research has been published in numerous scholarly journals, such as the Academy of Management Review, Organizational Behavior and Human Decision Processes, Journal of Applied Psychology, Journal of Personality and Social Psychology, as well as in practitioner-oriented journals including the MIT Sloan Management Review. 
Dr. Brodt has served on the Editorial Review Boards of several scholarly journals including Organizational Behavior and Human Decision Processes, Organization Science, Journal of Management, Negotiation and Conflict Management Research, and the Journal of International Business Studies.  She has also been active in professional associations, having been elected to a five-year term of office as Program Chair and Division Chair of the Academy of Management's Conflict Management Division.  She is also active in the International Association for Conflict Management (IACM), having served as Program Co-Chair for the annual conference and two terms as a member of the IACM Board of Directors.  
Specialty: Negotiations, Trust, Leadership, Technology, Work Relationships
Subject: Organizational Behaviour
Room: Goodes Hall Room 256 East Wing
Phone: (613) 533-3231
Extension: 33231
Fax: (613) 533-6847
Email: sbrodt@business.queensu.ca
Download CV
Download Image