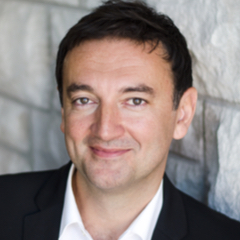 Goce Andrevski
Associate Professor & Distinguished Faculty Fellow of Strategy
Overview
Goce Andrevski is an Associate Professor and a Distinguished Faculty Fellow of Strategy at the Smith School of Business, Queen's University, Canada.
Download Full CV ​
Download Image ​
Academic Area
Strategy and Organizations
Interest Topics
Alliance Networks
Competitive Dynamics
Diversity Management
Management
Strategic Management
Forbearance: Strategic nonresponse to competitive attacks
Evidence suggests that firms often do not respond to competitive attacks even when they are aware of an attack and have the capability to counter it. We believe that this is because they engage in a form of nonresponse that we designate as strategic forbearance, a phenomenon that has been mostly neglected by scholars of competitive dynamics. We view such forbearance as a critical component of competitive strategy an attempt to situate responses to attacks within a more complex and nuanced strategic, organizational and environmental context. Forbearance, we argue, represents managers' mindful attempts to transcend reflexive responses by expanding the range of considerations a) beyond an attacker to other stakeholders and rivals, b) beyond the immediate attack to its historical setting and long-term relational implications, and c) beyond unitary tactics to those concerning global strategic coherence and adaptation. We define formally and tentatively operationalize strategic forbearance, before deriving propositions concerning its five general transcending drivers. Ultimately, we believe, the study of forbearance can bring scholars of competitive dynamics closer to the heart of the reflective competitive strategy.
Read the journal  
Does it pay to compete aggressively? Contingent roles of internal and external resources.
We examine, in hypercompetitive environments, why some firms fail to benefit from competitive aggressiveness while others experience superior profits. We explore the relationship between competitive aggressiveness and performance in a sample of 141 firms from three hypercompetitive industries personal computers, computer-aided software engineering, and semiconductors from 1995 to 2006. Contrary to the predominant view within competitive dynamics research, we find that competitive aggressiveness is not a universally effective strategy. For some firms, excessive competitive aggressiveness can escalate costs and diminish performance. Using polynomial regression analysis and response surface methodology, we identify the conditions under which competitive aggressiveness enhances firm performance. Our findings reveal that firms benefit from competitive aggressiveness when they have specialized technological resources and support from a dense network of alliance partners.
Read more