"Sean Cleary and Sarah Keyes led engaging and interactive discussions that were very current and practical. The other participants in the program were a great mix of professionals and executives from a number of fields. … I definitely recommend this program for a thorough yet accessible overview of the principles of sustainable investing, portfolio management and best practices and options for stewardship and engagement."
Pamela Steer
President & CEO
CPA Canada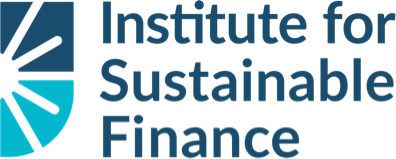 Environmental, social and governance (ESG) considerations are rapidly being integrated into finance decisions, led by transformative policies by professional investors. As sustainability becomes a central investment criterion, performance assessments, asset allocations, and portfolio management strategies are changing, and transforming the practice of finance.
Developed and presented by the Institute for Sustainable Finance, this program will provide the key components and considerations for sustainable investing and ESG assessment, including deeper dives into integrating ESG into securities selection and portfolio management processes, and best practices for stewardship and engagement.
Working with case studies will put the concepts to practical use and build familiarity.
In this program you will learn:
The latest best practices in sustainable investing
The major sources of ESG information and how to assess and utilize such information in the investment process
How to integrate ESG effectively into security and credit analysis, and the portfolio management process
Meeting the evolving expectations for stewardship and engagement
Participants receive the Sustainable Investing Certificate of Completion from Queen's Executive Education.
Dynamic virtual classroom
Participate in the program from anywhere. Our online learning platform combines live, interactive video instruction with breakout sessions, panel discussions, and expert Q&A.
Who should attend
This program is for professionals who want to deepen their understanding and skills in the latest sustainable investment principles and practices. Designed for institutional investors, portfolio managers, investment advisors, equity analysts, credit and risk analysts, investor relations, corporate governance, corporate sustainability and ESG, accounting, legal, transactional and compliance, and anyone interested in a fulsome understanding of sustainable investing.
This program is designated an approved recertification program by the HRPA.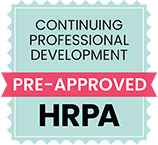 Discounts Available
Select Banks and Financial Associations
Employees across all areas of Canadian banks sponsoring the ISF (CIBC, RBC, Scotiabank, TD) benefit from a 15% discount. Members of RIA Canada, CPA Canada, Canadian CFA Societies (and candidates), and Global Risk Institute will also receive a 15% discount.
Registered Charities
Queen's Executive Education is pleased to offer a limited number of discounted seats in every program to employees of Canadian registered charities. Check your eligibility.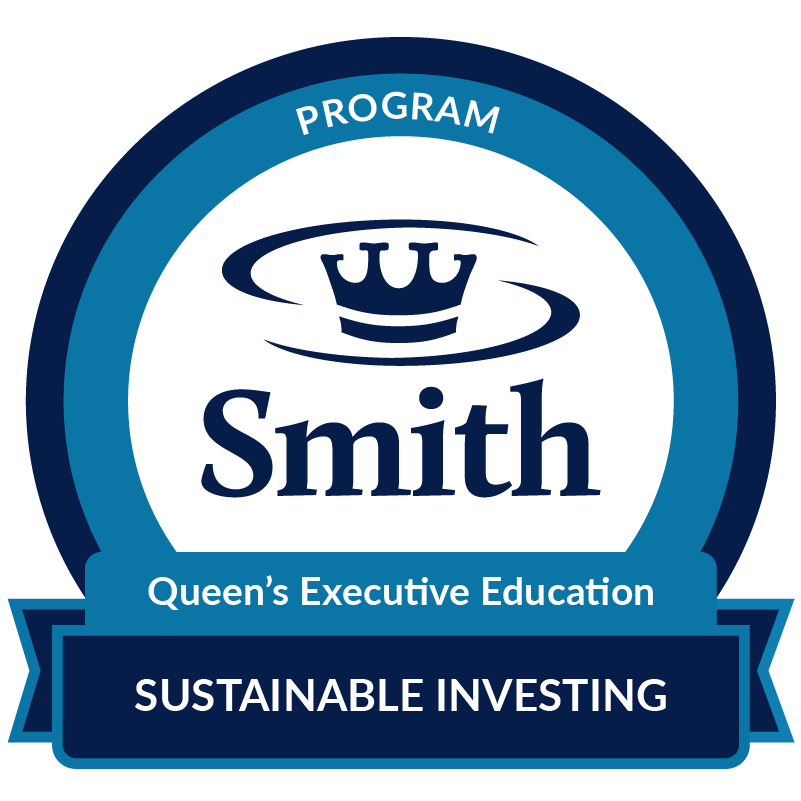 A Recognized Symbol of Excellence
Participants who complete the program earn the Sustainable Investing digital badge credential.