About the program
As a leader, your ability to stay resilient through setbacks and be predictable under pressure is the number one predictor of how your team will weather the storm. Resilience is a muscle that can be built - we can get better at recovery and handling pressure. And, now is the perfect time to build the muscle.
In this program, you'll learn practical techniques used by everyone from executives to elite athletes, Navy SEALs, and trauma surgeons to stay even-keeled when it matters most. 
In this program you will learn:
Choices you can make to enhance your resilience
The connection between mindfulness and mental strength
How perspective and optimism impact resilience
Strategies to carry energy through the days and weeks
How to leverage imagination to support recovery and performance
Dynamic virtual classroom
Participate in the program from anywhere. Our virtual classroom combines live, interactive video instruction with breakout sessions, panel discussions, and expert Q&A.
Who should attend
This program is designed for anyone who is facing pressure in their professional or personal life.
Discounts Available For Registered Charities
Queen's Executive Education is pleased to offer a limited number of discounted seats in every program to employees of Canadian registered charities. Check your eligibility.
CCDI Partnership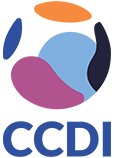 Smith School of Business is an Employer Partner of the Canadian Centre for Diversity and Inclusion.