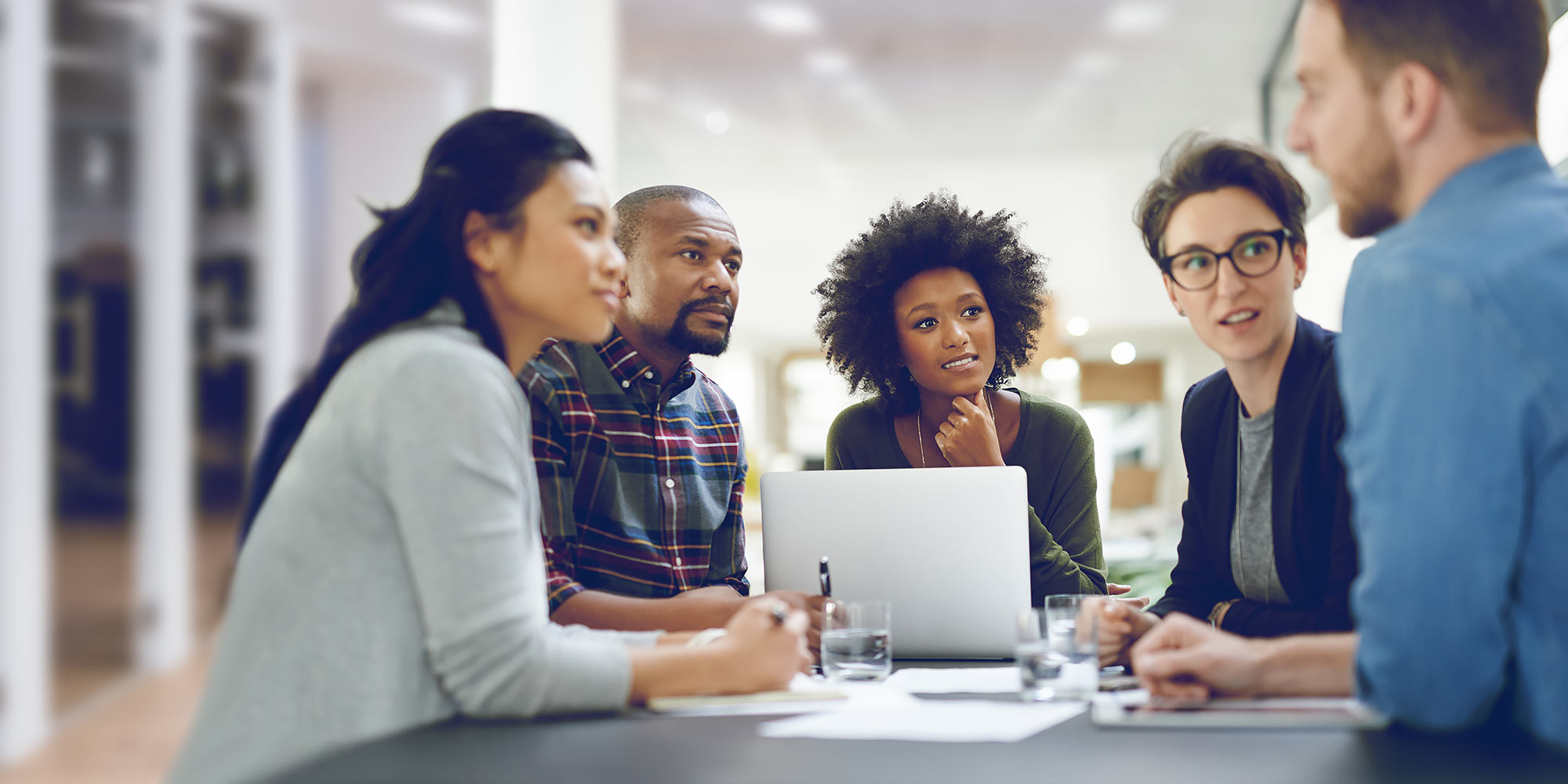 Public Executive Program - Virtual
About the program
This program has been developed to address the key leader-manager competencies identified by the Treasury Board of Canada and provincial and municipal public service counterparts. The program provides a unique overview of the frameworks and processes to address policy development, program planning and leadership challenges facing today's public-sector executives.
No other program in Canada provides the same kind of exciting and intensive opportunity to interact with public-sector leaders from a wide variety of jurisdictions across Canada.
In this program you will:
Determine the proper scope and limits to government
Understand the national mood and what Canadians are currently thinking
Demonstrate the importance of ensuring comprehension of the impact of government decisions
Understand the power of the media and learn how to manage the message
Appreciate the options and challenges regarding renewable energy and climate change
Understand the challenge of social policy
Who should attend
This program is designed for public-sector managers, directors, and leaders who are looking for fresh perspectives and approaches to policy issues and leadership, in all areas of government, government agencies, and the public service.
This program is designated an approved recertification program by the HRPA.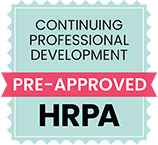 Dynamic virtual classroom
Participate in the program from anywhere. Our virtual classroom combines live, interactive video instruction with breakout sessions, panel discussions, and expert Q&A.
High impact learning
Leading-edge content presented by outstanding session leaders.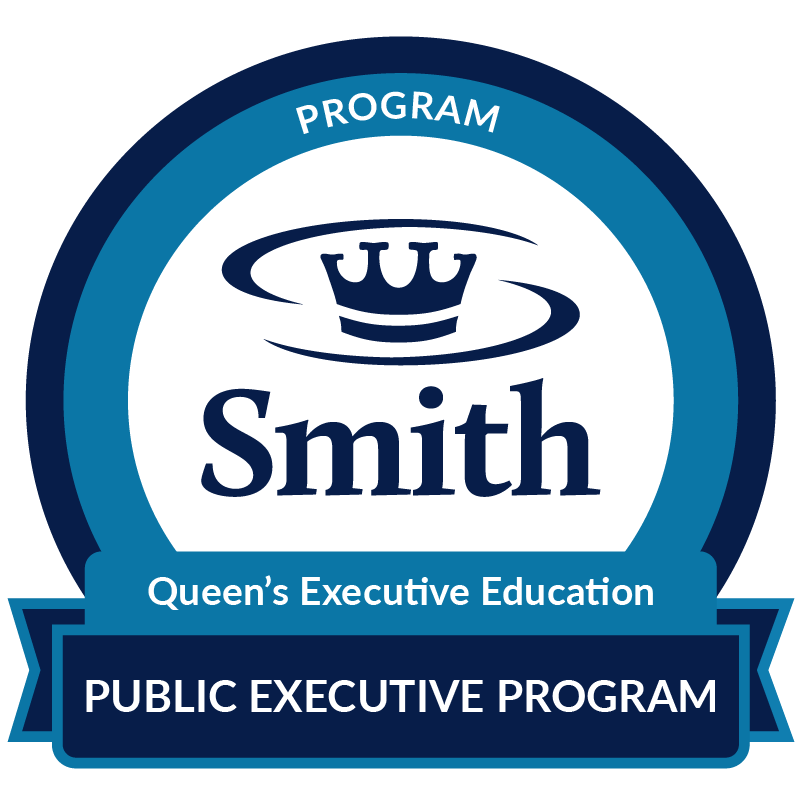 A Recognized Symbol of Excellence
Participants who complete the program earn the Public Executive Program digital badge credential.
Benefits for you and your organization
Queen's Public Executive Program is designed to enhance the strategic thinking, policy-making and decision-making skills of public-sector managers.
Broaden your public policy perspective by interacting with a diverse group of session leaders and public-sector executives
Sharpen your management and leadership skills by working with a world-class instructor team
Bring in new ideas from respected session leaders and fellow public-sector executives
Benefit from a proven executive development process used by thousands of Canadian organizations, including public-sector organizations from all levels of government and all jurisdictions in Canada
Learn along with federal, provincial, and municipal public-sector managers from across Canada
Improve performance in the most efficient way possible, at a cost much lower than that charged by consultants
Establish an ongoing relationship with Smith School of Business and create a culture of lifelong learning within your organization
The program focuses on:
The fundamentals of leadership excellence and program management in government
Review the increasing diversity of Canadian society and the changing role of government
Learn how to manage change in government and its impact on stakeholders
Challenge conventional wisdom
Create champions and coalitions to drive change
Manage resistance to change and build commitment
World issues and current affairs
International current affairs such as Russia and Ukraine
The global economy
Canada-U.S. relations
Climate change and renewable energy
Social policy
Inequality and social policy
Inequality and intergenerational social mobility
Social program expansion
The pandemic and Inequality
Post-pandemic social policy
The media and government
Understand the role of the media
Develop key communication points that must be delivered
Evaluate opportunities for delivering key messages
Prepare for "damage control" when issues arise
Dynamic Virtual Classroom
Participate in the program from anywhere. Our online learning platform combines live, interactive video instruction with breakout sessions, panel discussions, and expert Q&A.
Our learning platform is fully encrypted, allowing you to connect securely from home, office or anywhere in between.
Virtual programs are designed to fit within your schedule, allowing you to learn new skills and immediately put them to work.
Please note: Our Executive Education Virtual Classroom leverages Zoom for content delivery and participation collaboration. Please consult with your IT administrator if you have any concerns about platform access or setup requirements.
Session Leaders
Session leaders include senior professors from Smith School of Business and knowledgeable experts from industry. These outstanding teachers are constantly in touch with today's business world through real-world business experience, Board memberships and their own consulting practices.
An authority on social and economic policy issues, Keith Banting is the author of Poverty, Politics and Policy and The Welfare State and Canadian Federalism. He is an editor and co-author of another dozen books dealing with public policy, including most recently Federalism and Health Policy: A Comparative Perspective on Multi-Level Governance.   He currently holds the Queen's Research Chair in Public Policy.  Professor Banting served as Director of the School of Policy Studies from 1993 to 2003. Prior to that appointment, he served as Associate Dean of Graduate Studies and Research at Queen's University.  In 1983-85, he was a Research Coordinator for the Royal Commission on the Economic Union and Development Prospects for Canada.  In 1986-92, he was a member of the Social Sciences and Humanities Research Council, and in 1990 was elected vice-president of the Council.  In 2005, Dr. Banting was invested as a member of the Order of Canada.
Shai Dubey teaches courses in negotiations, cross-cultural management, ethics, domestic and international business law and entrepreneurship.
Shai earned his Bachelor's Degree from the University of Toronto and his Law Degree from Queen's University. Shai is also a graduate of the aviation Flight Technology Program at Seneca College. 
After graduating from Seneca College in 1984, he began his working career as a commercial pilot. In 1985 he founded and ran both an executive aircraft charter company and a flight training school based in Toronto. After selling this company, Shai worked as an aviation consultant providing strategic and regulatory advice to Canadian and foreign clients. He practiced law on Bay Street and then ran a global company prior to joining Queen's.
Chantal Hébert is a national affairs columnist with The Toronto Star and a guest columnist for Le Devoir. She is also a regular contributor to the weekly "At Issue" panel on the CBC's National News. Ms. Hébert served as parliamentary bureau chief for La Presse and Le Devoir in Ottawa, and as a political reporter for Radio-Canada. She is a Fellow of the Asia-Pacific Foundation, the 2005 recipient of APEX's Public Service Award, and the 2006 recipient of the Hyman Solomon award for excellence in journalism and public policy.
Dr. Warren Mabee (Ph.D. 2001, Toronto) is Associate Dean and Director of the School of Policy Studies at Queen's University. A full Professor in the Department of Geography and Planning, he holds the Stauffer Dunning Research Chair in Policy Studies, and is cross appointed to the School of Environmental Studies at Queen's. His international research programme focuses on the interface between policy and technology in the area of renewable energy and fuels, addressing issues that bridge the gap between researchers and decision-makers using tools such as life cycle assessment, geographic information systems and agent-based logistical models. His most recent work has considered the role of policy in supporting the circular economy and net zero efforts within the context of Canada's entire resource/energy sector. His past work experiences include stints at the University of British Columbia and the University of Toronto, as well as the Food and Agriculture Organization of the United Nations, and he remains active within the International Energy Agency.
Nik Nanos is a Canadian public opinion pollster and an expert on image research and crisis communications management. In 1987 Nanos founded SES Research while he was a student at Queen's University. The company is now known as Nanos Research, a market and public opinion research firm with clients across North America. In the 2006 federal election, Nanos predicted the results to within one tenth of one percentage point for the four major parties - a record in Canadian polling history. His company is the official pollster for CTV News. In 2008, Nanos was appointed an associate professor in the Canadian studies program at the State University of New York at Buffalo. He is a graduate of the Queen's Executive MBA program.
Dr. Jane Philpott is the Dean of the Faculty of Health Sciences, Director of the School of Medicine at Queen's University, and CEO of the Southeastern Ontario Academic Medical Organization. She is a medical doctor, a Professor of Family Medicine, and former Member of Parliament. Prior to politics, Jane spent the first decade of her medical career in Niger, West Africa. She was a family doctor in Markham-Stouffville for 17 years and became Chief of Family Medicine at Markham Stouffville Hospital in 2008. From 2015 to 2019 she served as federal Minister of Health, Minister of Indigenous Services, President of the Treasury Board and Minister of Digital Government. She is currently the Chair of the Ontario Health Data Council and was recently appointed as a Commissioner to the Global Commission on Drug Policy.
Douglas Reid is an authority on corporate strategy, and has been widely quoted in the media. As a researcher, he specializes in inter-company alliance dynamics and large alliance evolution. Prior to joining Smith School of Business, he was vice president at Burson-Marsteller, an international consulting firm. He recently concluded six years of service as a director of Candela Energy, and is an active advisor to several companies including Bell Canada, Ontario Securities Commission, Canada Post, Shoppers Drug Mart and Royal and Sun Alliance.
A former Canadian diplomat, Mr. Robertson is Vice President and Fellow at the Canadian Global Affairs Institute and hosts its regular Global Exchange podcast. He is an Executive Fellow at the University of Calgary's School of Public Policy and a Distinguished Senior Fellow at the Norman Paterson School of International Affairs at Carleton University. Mr. Robertson sits on the advisory councils of the Johnson Shoyama School of Public Policy, Conference of Defence Associations Institute, North American Research Partnership, and the Sir Winston Churchill Society of Ottawa. He is an Honorary Captain (Royal Canadian Navy) assigned to the Strategic Communications Directorate. He is a member of the Deputy Minister of International Trade's NAFTA Advisory Council and the North American Forum. He writes on foreign affairs for The Globe and Mail and he is a frequent contributor to other media.
Janice Gross Stein is the Belzberg Professor of Conflict Management in the Department of Political Science and the Director of the Munk School for Global Affairs at the University of Toronto. She is a Fellow of the Royal Society of Canada and an Honorary Foreign Member of the American Academy of Arts and Sciences.  She is the co-author, with Eugene Lang, of the prize-winning The Unexpected War: Canada in Kandahar. She was the Massey Lecturer in 2001 and a Trudeau Fellow. She was awarded the Molson Prize by the Canada Council for an outstanding contribution by a social scientist to public debate.  She is a member of the Order of Canada and the Order of Ontario.  Dr. Stein currently serves as Co-Chair of the International Programs Committee on the Board of Care Canada.
Upcoming Sessions
​ Location
Virtual Classroom
Program Fees
$8,500 CAD
(plus applicable taxes)
Get Notified of Upcoming Sessions
Sign up to be notified when new dates are posted.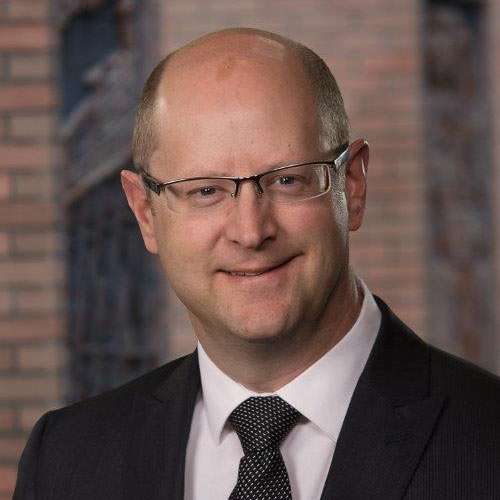 "I found that the broad range of topics really challenged me to stretch my thinking and enabled me to apply the learning very directly to my professional and personal context. The topics were presented in a way that encouraged dialogue and debate and this really enhanced the learning experience. The professionalism of staff involved with the Public Executive Program was exceptional. The Conference Centre facilities are excellent and I really appreciated the uniqueness of the lifestyle activities that encourage you to step outside your comfort zone."
Jason Elliott C.H.R.P.
HR Manager, City of Lethbridge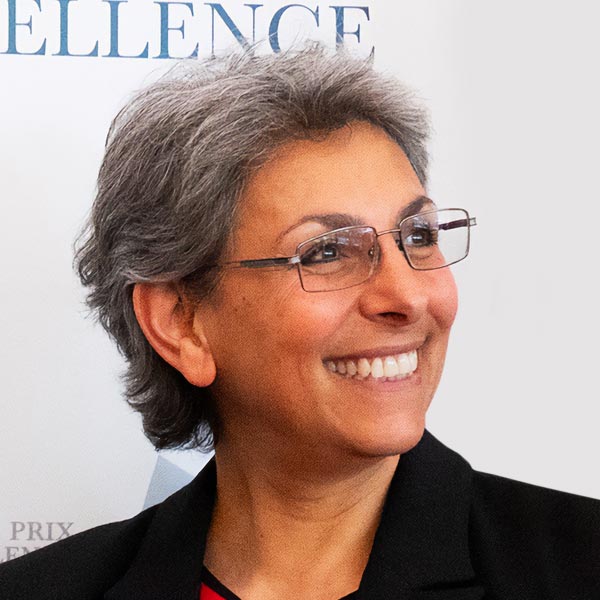 "I loved and benefited from every minute of the program. As with any good learning experience, it left me with many good leads such as books to read, podcasts to listen to and programs to watch. As part of lifelong learning, this will allow me to continue to learn and reflect on what I have absorbed this week."
Leila Ghobril
Director, Innovation, Information and Technology Branch, Employment and Social Development Canada / Government of Canada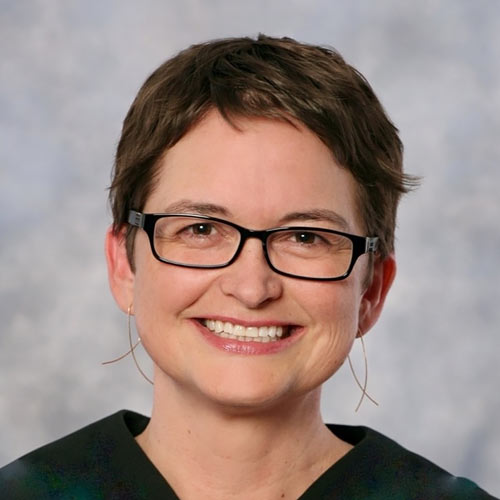 "This course provided a unique professional development opportunity. The subject matter was relevant and helped me to understand current domestic and global dynamics from diverse perspectives. The high-calibre participants came from a wide variety of backgrounds, and their insights were integral in creating an invaluable and dynamic learning experience."
Christina Van Drunen, P.ENG
Director, Strategic Planning, AECL Nuclear Laboratories