About the program
This program provides a variety of practical strategies to become a successful negotiator in any context. From negotiating with customers, strategic partners and suppliers to building internal consensus around a vision or strategy, negotiating skills are a required core competency for any successful manager or executive. In the program, you will have the opportunity to practice what you have learned, in a safe and supportive environment. 
In this program you will learn to:
Change confrontation into problem-solving and discuss creative options that maximize the interests of all parties
Build collaborative relationships
Develop the ability to recognize and deal with different styles of thinking, decision-making, conflict management, and emotional behaviour
Dynamic virtual classroom
Participate in the program from anywhere. Our online learning platform combines live, interactive video instruction with breakout sessions, panel discussions, and expert Q&A.
Who should attend
This program is designed for any professional or manager who needs negotiation and conflict resolution skills to build successful relationships. This can be either internally within the organization or externally with clients, or both.
Discounts Available
Registered Charities
Queen's Executive Education is pleased to offer a limited number of discounted seats in every program to employees of Canadian registered charities. Check your eligibility.
CCDI Partnership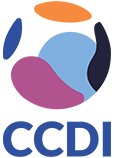 Smith School of Business is an Employer Partner of the Canadian Centre for Diversity and Inclusion.