About the program
When we think of innovation, we often focus on the realm of products – shiny, larger, smaller, faster, connected products. More often, an innovation focus gives us the ability to improve processes, services, and even our business model and the way the firm behaves and competes. 
One significant and underappreciated barrier to innovation, however, is a perceived lack of resources, where in reality, most organizations have all the resources they need, yet those resources remain mired in complexity and unnecessary processes. 
This interactive session provides managers and executives with the perspective and tools necessary to identify resource-rich opportunities and free up the time, space, and funds they need to focus on what matters most. Discussions and exercises will help you to align your team and enable them to see things differently.
During the program, much time is spent focusing on innovation and intrapreneurship of the customer experience. Organizations with challenges (and opportunities) either have a people problem or a process problem – and most have pretty good people. The root of this is that most of our processes and touch points are designed for us, internally, and not for our customers. In this program, we apply different tactics and tools to better understand the needs of the customer and drive process and other innovation, in the interest of improving their overall experience.
This workshop will enable you to:
Realize the creative potential within your group
Align ideation and creativity to customer needs
Identify and free up the resources necessary to support new initiatives
Support business strategy and drive growth
Dynamic virtual classroom
Participate in the program from anywhere. Our online learning platform combines live, interactive video instruction with breakout sessions, panel discussions, and expert Q&A.
Who should attend
This program is designed for public and private sector organizations, including individuals and teams, as well as anyone involved in generating new ideas, products, or processes; delivering business growth, or ensuring optimal customer experience.
Discounts Available
Registered Charities
Queen's Executive Education is pleased to offer a limited number of discounted seats in every program to employees of Canadian registered charities. Check your eligibility.
CCDI Partnership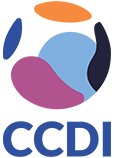 Smith School of Business is an Employer Partner of the Canadian Centre for Diversity and Inclusion.