Smith announces first international partner school in Morocco
Posted on January 19, 2023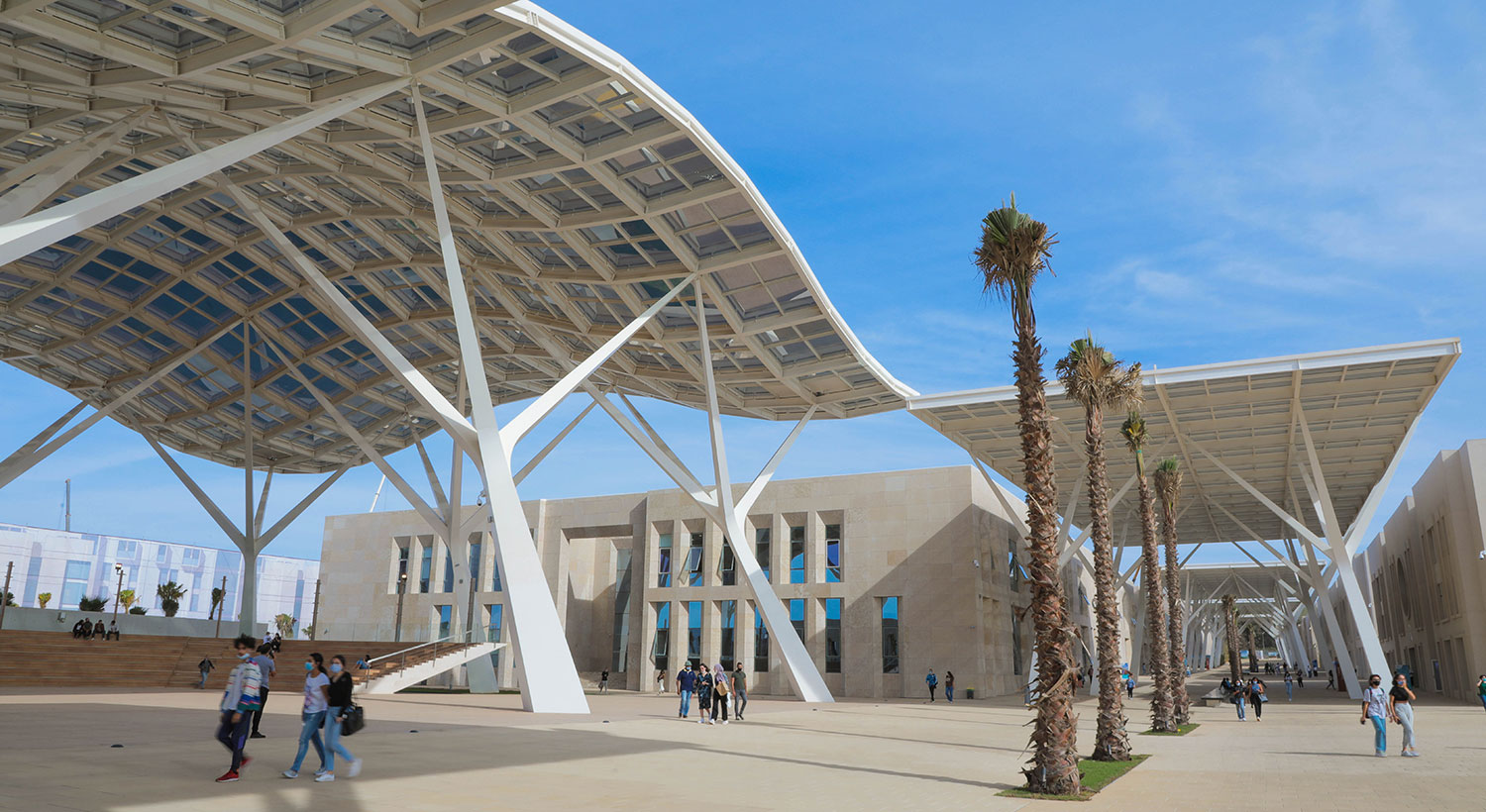 Kingston, Ont. – Smith School of Business has a new exchange partnership with Mohammed VI Polytechnic University (UM6P).
An expansion of Queen's University's existing partnership between the Faculty of Arts and Science and UM6P's Faculty of Governance, Economics and Social Science, this new agreement will enable two students in the Commerce program to spend a semester abroad in Morocco each year. Smith will also welcome two students from UM6P.
"We're thrilled to expand our school inter-relationships in the Global South with a third partner school in Africa," notes Wanda Costen, Dean, Smith School of Business. "A global perspective is foundational to a business education today. The business world is diverse and, as such, it is essential for students to experience different perspectives and understand different cultures."  
The Faculty of Governance, Economics and Social Science at UM6P is focused on analysis and public policy as it relates to challenges in Africa. The perspective of the Global South is central to its course offerings.
Smith's partnership with the faculty represents its first with a school not solely focused on business. Commerce students will have the opportunity to take courses in international relations, law, and public policy, as well as electives including China and Africa, Post-Colonial Studies, African Arts, Heritage and Literature, Globalization vs. the Nation State, or The Political Economy of Climate Change. 
Smith currently has exchange partnerships with more than 130 top-tier schools in more than 40 countries around the world. This is the business school's first partnership in Morocco.
About Smith School of Business
Smith School of Business at Queen's University is renowned for its excellence, innovation and leadership in business education. From establishing the first undergraduate business degree over a century ago to creating groundbreaking programs and courses in emerging areas including artificial intelligence, fintech, analytics, cultural diversity, entrepreneurship, team dynamics, social impact and more, Smith is at the forefront of preparing students for the business marketplace. In addition to its rich tradition of academic and teaching excellence, Smith is known for delivering an outstanding learning and development experience. Small class sizes, personal attention, individual and team coaching, opportunities for specialization, and a deep commitment to student success characterize the Smith experience.
About Mohammed VI Polytechnic University
Mohammed VI Polytechnic University is an applied research and innovation institution engaged in economic and human development focused on Africa. The university employs a 'learning by doing' pedagogical approach to its education and research and seeks to position Morocco and Africa at the forefront of the technology humanities fields by contributing to the training of a new generation of researchers, entrepreneurs and leaders. Its Faculty of Governance, Economics and Social Sciences offers undergraduate, graduate and PhD programs in Economics, Political Science, Global Affairs and Behavioural and Social Sciences with a combined 250 courses covering some of the most compelling issues of public policy.