QSB Research Projects Attract Federal Funding Support
Posted on

May 22, 2013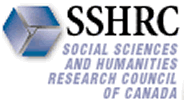 Kingston, ON – May 21, 2013 – Five Queen's School of Business scholars have had their research projects funded by Canada's two major national research funding agencies, it was announced in April.
Jane Webster, Sandy Staples, Michael Welker, and Jean-Etienne de Bettignies are being supported by the Social Sciences and Humanities Research Council (SSHRC), while Chialin Chen's work attracted the attention of the Natural Sciences and Engineering Research Council of Canada (NSERC).
The two agencies offer substantial, multi-year funding for ground-breaking research. Applications are peer-reviewed, and the grant process is highly competitive.
Click here for details on their research projects which include investigations on:
* Persuading employees to be environmentally responsible with social media;
* Accounting data manipulation in international trade disputes;
* Product market competition and innovation; and,
* Analyzing smart grid systems design decisions with dynamic pricing, innovation diffusion, and policy control mechanisms.