Queen's-Renmin University Master of Finance program launches in China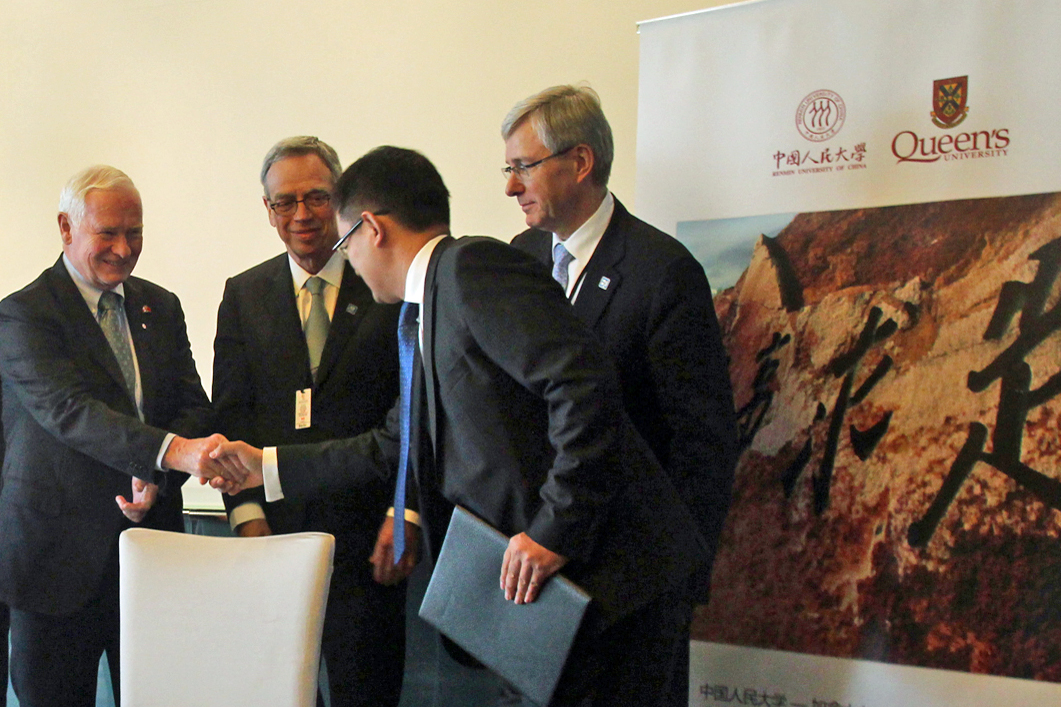 The first Queen's School of Business program to be offered in China was launched in November at the Hanqing Advanced Institute of Economics and Finance at Renmin University of China in Beijing. The new Queen's-Renmin Master of Finance program will welcome its first students in September 2014.
Prospective students, members of the Chinese media, officials from Queen's and Renmin universities and several dignitaries attended the November Open House. Dean David Saunders and the QSB Program Director, Wei Wang, welcomed Guy Saint-Jacques, Canada's Ambassador to China, who conveyed the Government of Canada's support for the initiative. The program has been attracting considerable media attention in China and the strong turnout of prospective students indicates a high level of interest in this joint offering.
The Queen's-Renmin program was modeled on Queen's popular Master of Finance offered in Toronto. The curriculum consists of ten courses, five taught by Renmin faculty and five taught by Queen's faculty. Students have the option to travel to Canada for one of the Queen's-led courses. All classes are taught in English.
Graduates from the program will receive a Queen's Master of Finance degree and a graduation certificate from Renmin University.
In this issue
Inside Smith
Features
Dean's Message
Parting Shot
Alumni News
Profiles