Queen's partnership with Aon Hewitt celebrates 10 years of helping small- and medium-sized companies succeed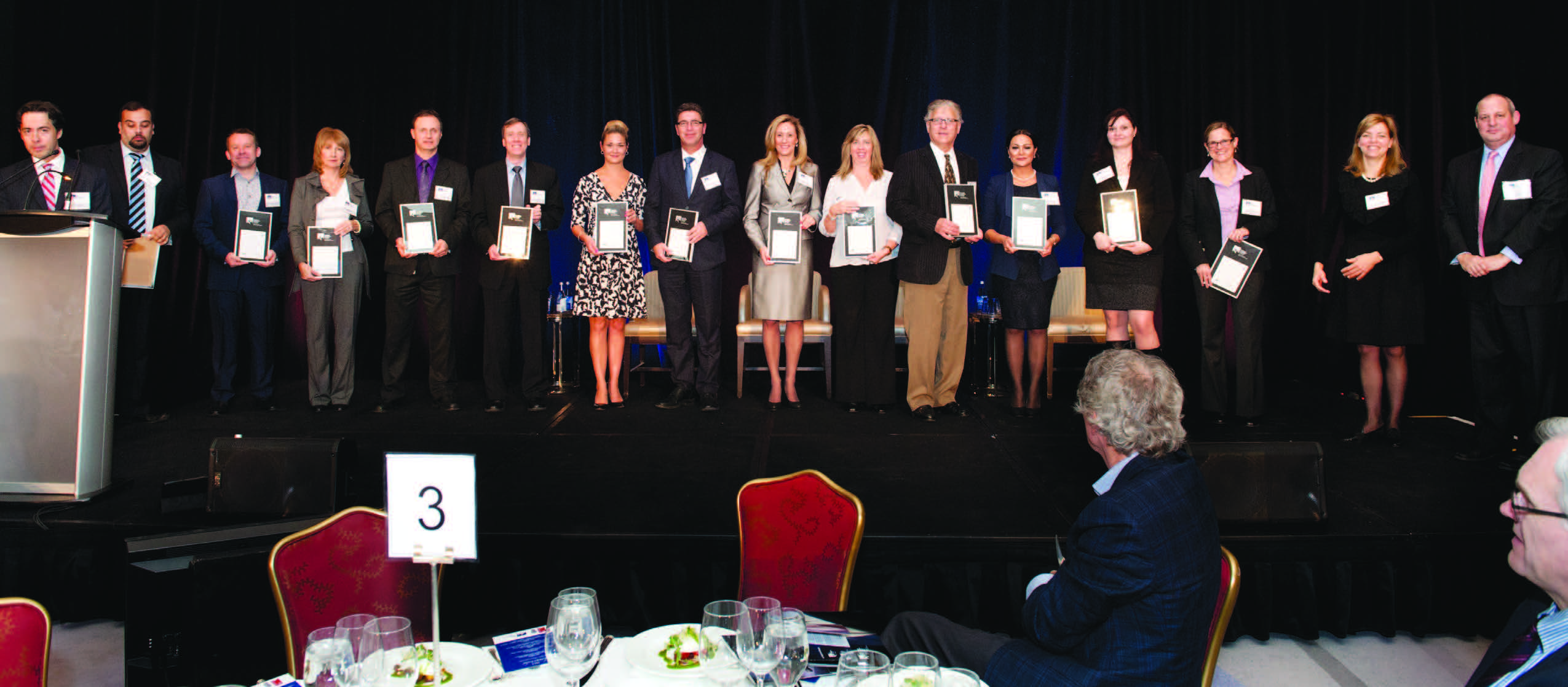 There is a very real bottom-line cost to disengaged employees, Einar Westerlund explains to the management teams of small- and medium-sized enterprises contemplating participation in the Best Small and Medium Employers (BSME) in Canada Study. "The business cost of each disengaged employee in an organization is in the neighbourhood of $10,000." His follow-up point — that, conversely, there are major benefits to attracting and retaining engaged employees — invariably causes heads around the boardroom table to snap to attention.
Einar is the Director of Project Development for the Queen's Centre for Business Venturing (QCBV), an entrepreneurial start-up in its own right, which supports the creation, leadership, and management of new ventures.
The Centre provides participating companies with a complementary highlight report of the results, which helps management identify their organizations' strengths and weaknesses in managing their employees. Organizations can also benchmark their performance against others in the same region or industry, and those that participate annually can compare their progress, from year to year. Those that are ranked in the top 50 are named to the Best Small and Medium Employers ranking, which is published by Profit Magazine and frequently used by these ranked companies in their own promotional and recruiting efforts.
The services QCBV provides are very similar to those offered by high-priced consulting firms. The big difference is that basic services are offered at no cost. "There's no better bargain on the planet," says Einar, who has worked for QCBV as a consultant for the past ten years. He is a former senior partner with Silicon Valley-based Strayer Consulting Group and has extensive experience in providing organizational development support to enterprises facing rapid change and growth.
"This initiative is a perfect fit for us, given QCBV's mandate to support the health and growth of new ventures," says Elspeth Murray, QCBV Director and Associate Dean of MBA Programs. "Getting insight from the front lines on the challenges faced by smaller firms helps us build an agenda for teaching and research. It also enables us to practise what we preach, in that we operate much like a small business ourselves by using the revenues we generate to cover the Centre's operational costs and to support student initiatives."

QCBV provides financial support to QSB's Dare to Dream internship program, which offers funding to students' new ventures; to the MBA Innovation Summit, an annual conference organized by MBA students; and to the Queen's Entrepreneurs' Competition, the Commerce Society's premiere event for aspiring entrepreneurs from around the world.
In the ten years since the study's debut, participation rates have grown seven-fold. It's a testament to the strength of the partnership between QCBV and Aon Hewitt that so many organizations, from Halifax to Vancouver to Yellowknife have chosen to participate.
The study is designed to measure employee engagement in businesses that employ between 50 and 399 employees. Engagement is QCBV and Aon Hewitt's well-researched behavioural measure of 'employee commitment to the success of the organization they work for.' Over a ten-year period, more than 111,000 employee surveys have been completed, providing solid evidence of the tangible and intangible benefits of having an engaged workforce.
For example, the study's data shows that organizations with the most engaged employees achieve:
65% greater share-price increase
26% less employee turnover
100% more unsolicited employment applications
20% less absenteeism
15% greater employee productivity
up to 30% greater customer satisfaction levels.
These are just some of the benefits that accrue when an engaged workforce is dedicated to ensuring their organization's success. Companies can extract even more value from the study by purchasing more detailed reports that enable them to drill down to explore specific metrics. When study results show that employees are not engaged, the data can be sliced and diced to demonstrate where weaknesses lie so that corrective action can be taken. Interested in finding out the difference between what Millennials and Gen X staff value in their employers' benefit programs? There's a report for that. Any one, or a combination of several, of the 21 drivers that are measured can be isolated for further analysis. Assistance in interpreting the results in more depth is available as well, also at a very reasonable cost.
"Attracting and retaining the best people is critical to the success of any company," says Elspeth Murray. "It's especially important, though, in smaller organizations, where resources are often stretched to the limit. Many of these organizations operate without a dedicated human resources department, and the perception may be that measuring employee engagement is a luxury they can't afford." Thanks to ten years' worth of results that show the opposite to be the case, more and more organizations are choosing to participate in the study.
Neil M. Crawford, Partner, Performance Reward & Talent (Canada) at Aon Hewitt, is proud of the study's staying power. "Working with Queen's School of Business to deliver value to small- and medium-sized organizations is a win-win-win proposition," he says. "We believe that helping these companies succeed benefits the Canadian economy as a whole."
Elspeth Murray agrees. "We've been fortunate to have Aon Hewitt as a dedicated partner, one that understands the inherent value of helping smaller organizations, especially in challenging economic times."
After ten years of growing the study's participation rates and improving the chances of success of an increasing number of organizations across the country, both partners are looking ahead to the next milestone. "We want to continue to reach as many organizations as possible," says QCBV Director Sandra Olszowka. "We're finding that not only do many companies continue to participate each year, they're helping to spread the word that participating in the BSME study can really help companies achieve their goals."
To participate in the BSME Survey, visit qsb.ca/bsme
In this issue
Inside Smith
Features
Dean's Message
Parting Shot
Alumni News
Profiles