Professors Mike Welker and Ceren Kolsarici named top QSB researchers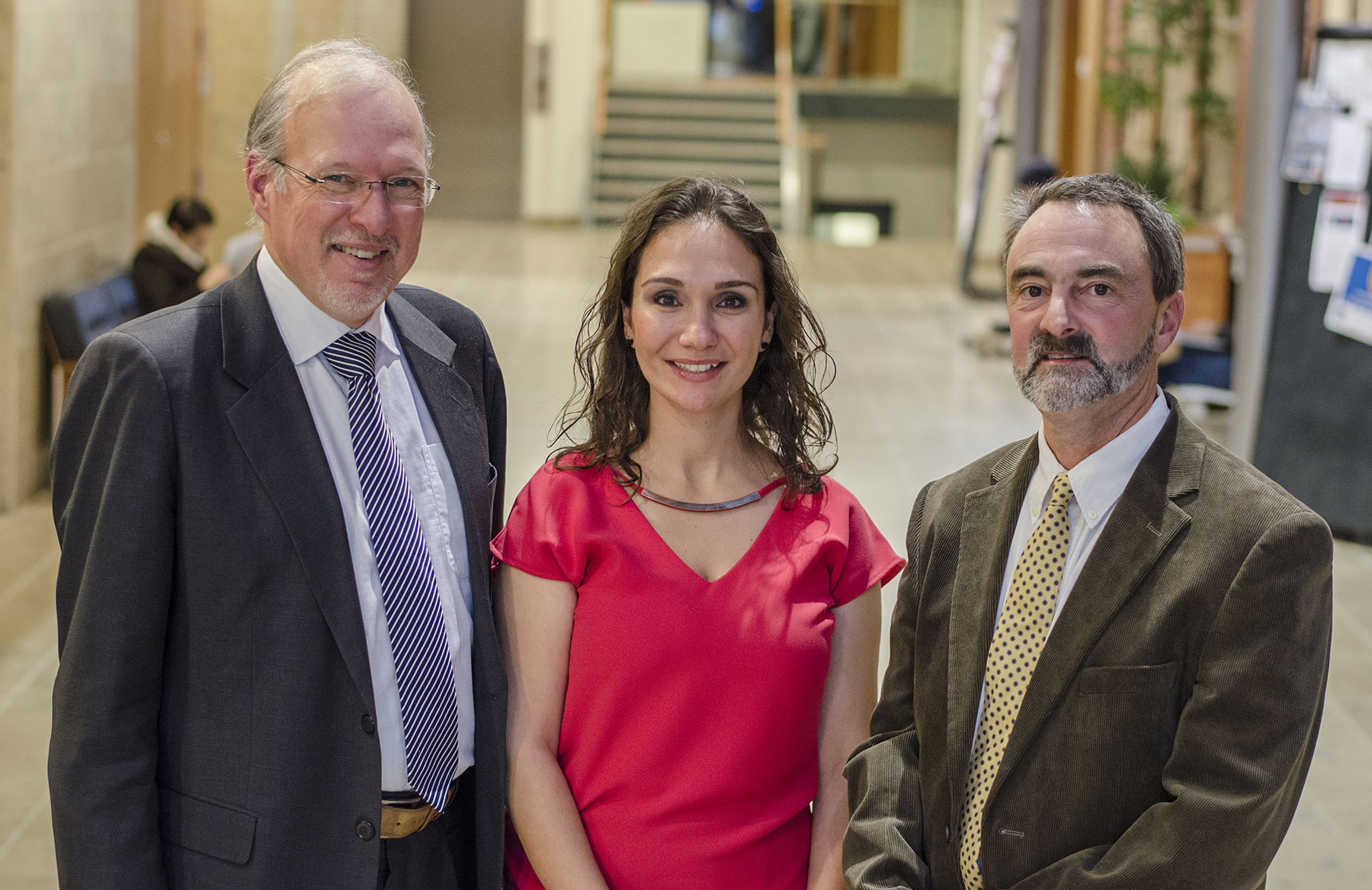 Who's cooking the books in a trade dispute? How effective are marketing campaigns? This year's recipients of the Queen's School of Business Research Excellence Awards are making great strides in areas of interest for both scholars and practitioners.
At a ceremony at Goodes Hall in November, Mike Welker, Professor and KPMG Faculty Fellow in Accounting, and Ceren Kolsarici, Assistant Professor and Distinguished Faculty Fellow of Marketing, were honoured by the QSB community. Mike received the Award for Research Achievement, while New Researcher Achievement honours went to Ceren.
It's been a notable year for Mike, whose widely cited research focuses on disclosure and international accounting issues. In addition to the QSB research award, he received a major three-year grant from the Social Sciences and Humanities Research Council (SSHRC), the latest of his five SSHRC grants.
In this SSHRC-supported project, Mike is looking for international evidence of accounting data being managed to support an anti-dumping complaint. A country or industry lodging such a complaint has to prove not only that a foreign producer is dumping goods into the domestic market, but that the domestic industry has experienced a material injury as a result. To prove material injury, domestic firms' accounting data are usually Exhibit A. With much at stake, firms are strongly motivated to present data that would bolster their claims of injury, such as the lowering of their reported profitability in the periods leading up to the trade investigation. Mike will delve deeper into this question, trying to determine whether such earnings management happens and, if so, whether or not it varies across countries.
Mike started at Queen's School of Business in 1996. He is widely published in top accounting journals and has served on the editorial boards of a number of accounting research journals. In 2011, he received the Haim Falk Award for Distinguished Contribution to Accounting Thought, given by the Canadian Academic Accounting Association.
Ceren's research, supported by an SSHRC award, aims to improve managerial decisions and marketing applications by helping managers better understand how marketing affects performance. She has developed new models and methods to measure the many simultaneous effects and cross-media interactions of modern multi-platform marketing campaigns. She is also studying the role of heuristics (managerial judgment) and analytics (decision models) in advertising budgeting decisions.
Ceren started at Queen's in 2009, and has served on a number of QSB committees. She has co-authored two articles that have appeared in the Journal of Marketing Research and is frequently interviewed in the popular media on marketing issues of the day.
The Research Excellence Award program is administered by an ad hoc committee of QSB professors who consider the research achievements of their peers. In addition to the recognition, recipients receive grants to support their research and facilitate its dissemination to journals and other quality publications.
In this issue
Inside Smith
Features
Dean's Message
Parting Shot
Alumni News
Profiles