Three QSB alumnae among Canada's most powerful women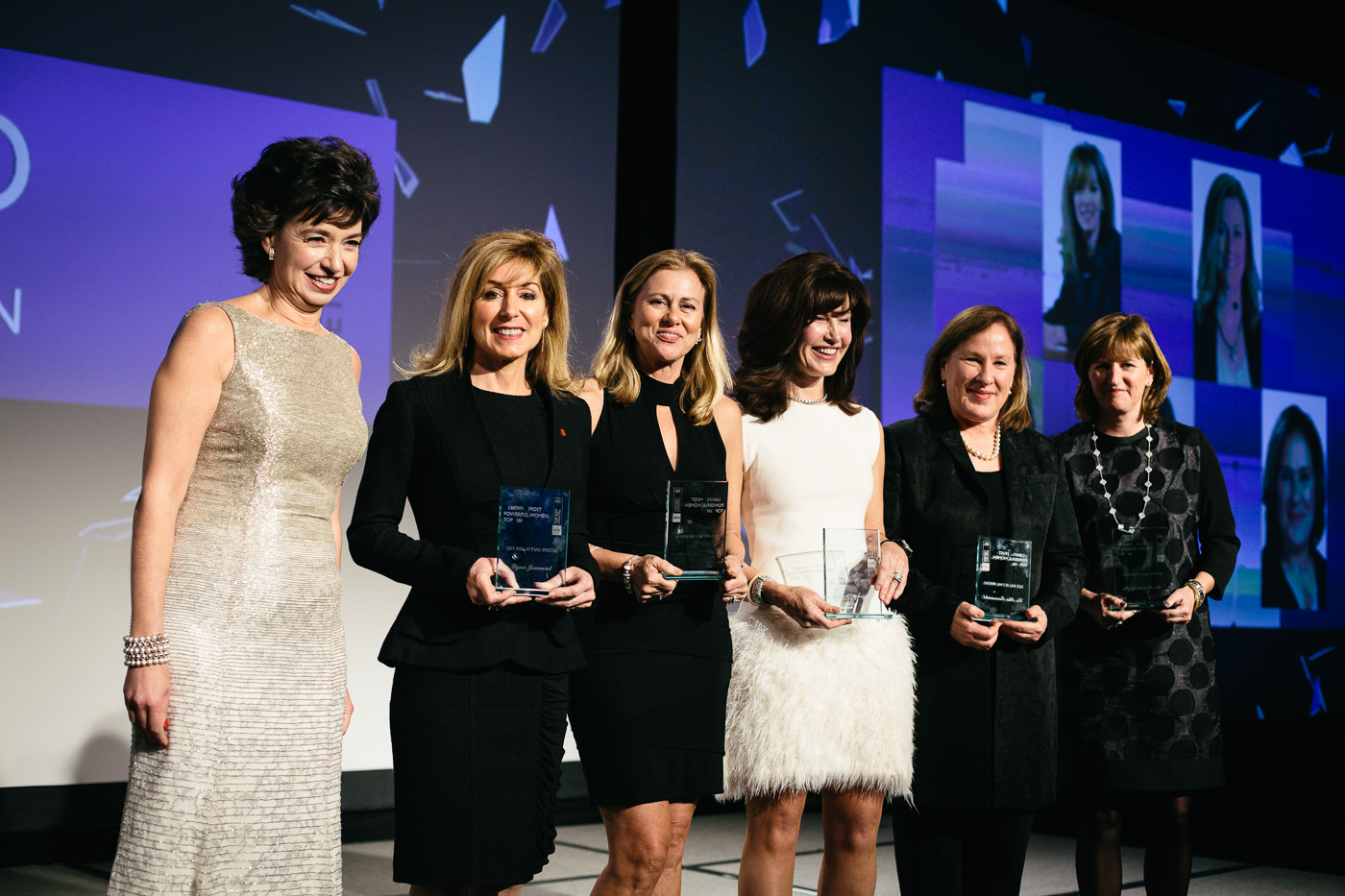 For the past ten years, the Women's Executive Network (WXN) has been compiling a list of the 100 most influential women in Canada. This year's honorees, celebrated at a gala in Toronto Dec. 4, included three QSB alumnae — a corporate executive, a trailblazer and a Hall of Fame inductee.
Shauneen Bruder, MBA'84, is the EVP and Head of Operations at RBC. A previous winner (as reported in QSB Magazine, Spring 2009), Shauneen received a Scotiabank Corporate Executive Award. These honour leaders with 'innovative and strategic minds,' who have enhanced the corporate performance of their organization and demonstrated commitment to their employees and communities.
Marie Delorme, EMBA'00, received a Glencore Trailblazers and Trendsetters Award. A recent PhD graduate (UofC), Marie is CEO of The Imagination Group of Companies. She is also Vice-Chair of the Mount Royal University Board of Governors, serves on the RCMP Foundation Board, and is an advisor to two universities. She co-chaired the 2010 Calgary United Way Campaign, which raised over $51 million.
Mary Ann Turcke, BSc(Eng)'88, MBA'97, EVP Field Operations Bell Canada, was named to the WXN Hall of Fame in recognition of her continuing role as one of Canada's most influential female leaders. Mary Ann is also a member of the Queen's School of Business Advisory Board.
The WXN is considered Canada's leading organization dedicated to the advancement of executive women. For its Top 100 list, an independent advisory board selects winners in each of eight categories. Visit www.wxnetwork.com for more information
In this issue
Inside Smith
Features
Dean's Message
Parting Shot
Alumni News
Profiles