QSB has long been renowned for the quality of its accounting program. The arrival of three new Assistant Professors of Accounting in July will add to an already strong group of professors who excel in the classroom and in contributing to the body of accounting research.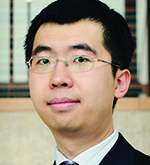 Yu Hou received his PhD from the Rotman School of Management at the University of Toronto in 2013. He has a PhD in Business Administration and a bachelor's degree in Accounting from Tsinghua University in Beijing. He also holds a CGA certificate from the Certified General Accountants Association of Canada. His research interests are within the capital markets area and primarily focus on financial reporting quality, litigation disclosures and accounting valuation.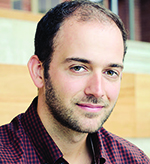 Bertrand Malsch comes to Queen's from HEC Montreal, where he was also an Assistant Professor. He holds a Master in Management degree from Audencia Nantes School of Management in France, and MBA and PhD degrees, both in Accounting, from Université Laval in Quebec City.
His research is informed by sociological and organizational perspectives and aims to develop a better understanding of regulation and control, corporate governance, corporate social responsibility, financial auditing and professional expertise. His work is published in top accounting and business journals, including Accounting, Organizations and Society, Journal of Management Studies, and Organization Studies.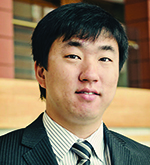 Ning Zhang earned his bachelor's degree from Tsinghua University in Beijing, and a master's degree in economics from the State University of New York at Binghamton where he received an Outstanding Scholar Fellowship. He completed his PhD in Business Administration at Duke University in Durham, North Carolina, in 2013.
His research interests include the role of information and incentives in financial markets and in firm investment decisions.
In this issue
Inside Smith
Features
Dean's Message
Parting Shot
Alumni News
Profiles