Alex Hook, Comm'23, is already acting on her career ambitions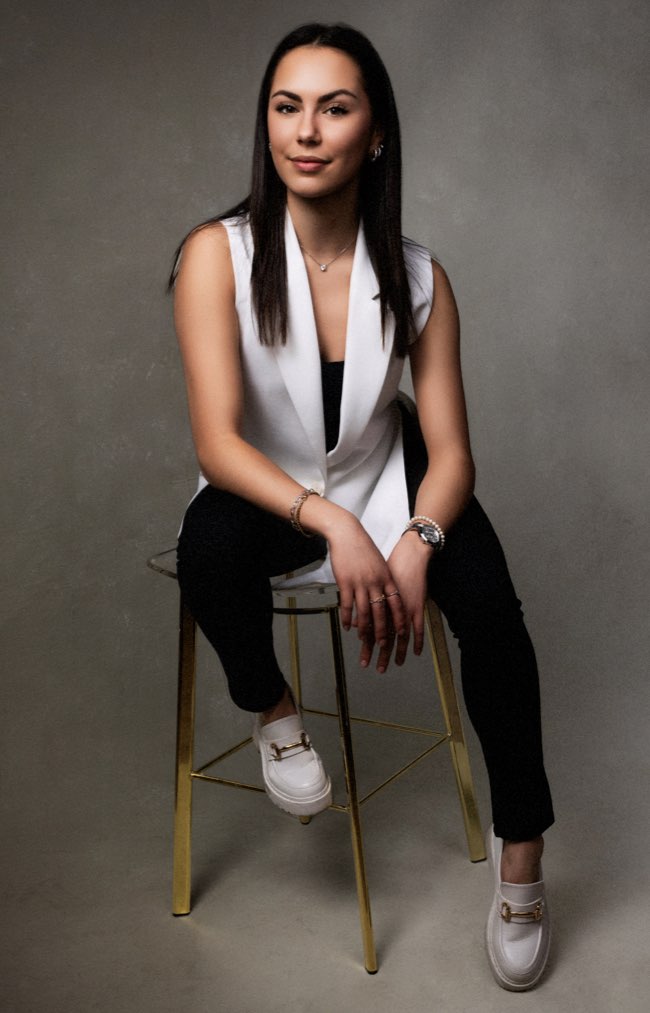 In December, while her classmates were prepping for exams with study sessions in Goodes Hall and late-night chapter reviews in Stauffer Library, Alex Hook was cramming in between wardrobe and hair and makeup.
She was in Toronto on the set of the new Hallmark Channel series, The Way Home. Hook stars in the multi-generational family drama alongside series leads Andie MacDowell (Groundhog Day, Four Weddings and a Funeral), Chyler Leigh (Grey's Anatomy, Supergirl), and newcomer Sadie Laflamme-Snow.
"There were definitely moments where I spread myself too thin," says Hook. Filming of the 10-episode run took place between late August and December. Or, for Hook, fall term of her fourth and final year of Commerce. She went back and forth between Toronto and Kingston and spent three days filming each week. She even wrote an online midterm and exam from the set.
Hook, who plays the younger version of Leigh's character, Kat Landry, in the time-travel family drama, is no stranger to film and television. She's been acting on screen since she was seven. She was also the lead of the popular Nickelodeon teen drama I Am Frankie, which ran for two seasons in 2017 and 2018.
"My parents pretty much put me into everything to try things out, to see what I liked and what stuck. I started in theatre and loved the idea of becoming someone else, but I didn't quite enjoy the theatrical aspect of the stage," she recalls. She knew early on that she wanted to pursue an acting career in TV and film.
So why business school? A career in acting comes with a lot of uncertainty. As Hook says, "It's not a job until you book something." She considered a degree in film but wanted an education that would complement her acting skills and could serve as a plan B if she ever needed it.
"Combining business with acting just made sense should I need to read a contract or negotiate on my behalf. Even just creating a brand for myself needs some sort of business acumen," she says.
As the end credits near on her time in Commerce, Hook also says the resilience she honed in the program will serve her well as she looks to her future in the acting industry. A future that might just include another stint on The Way Home. A second season was announced in March.