Connecting with the global south
Smith adds new international partner school in Morocco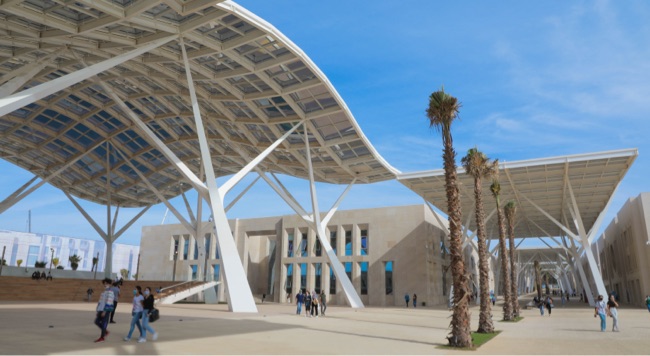 Over the last decade, Africa has become one of the world's fastest growing economies. By 2030, the continent will be home to nearly 1.7 billion increasingly affluent people. Consumer and business spending is expected to hit US$6.7 trillion, according to the Brookings Institution. Companies will no doubt look to Africa for opportunities. It makes sense that business schools pay attention, too.
As an example, Smith now has three international partner schools in Africa. The latest is Mohammed VI Polytechnic University (UM6P) in Morocco. Each year, two Commerce students can spend a semester at the university. Meanwhile, two students from UM6P will be welcomed to Smith and attend classes in Goodes Hall.
The partnership is Smith's first with a school not solely focused on business. At UM6P, Commerce students can study international relations, law and public policy and take electives through the Faculty of Governance, Economics and Social Sciences. Smith's other African partners are Lagos Business School in Nigeria and Stellenbosch Business School in South Africa.
Dean Wanda Costen says such partnerships demonstrate Smith's commitment to the Global South. "The future will be profoundly shaped by what happens south of the equator. Business schools need greater investment and collaboration with Africa, South America and Southeast Asia."