An interview with the president of the Smith Alumni Analytics & AI Chapter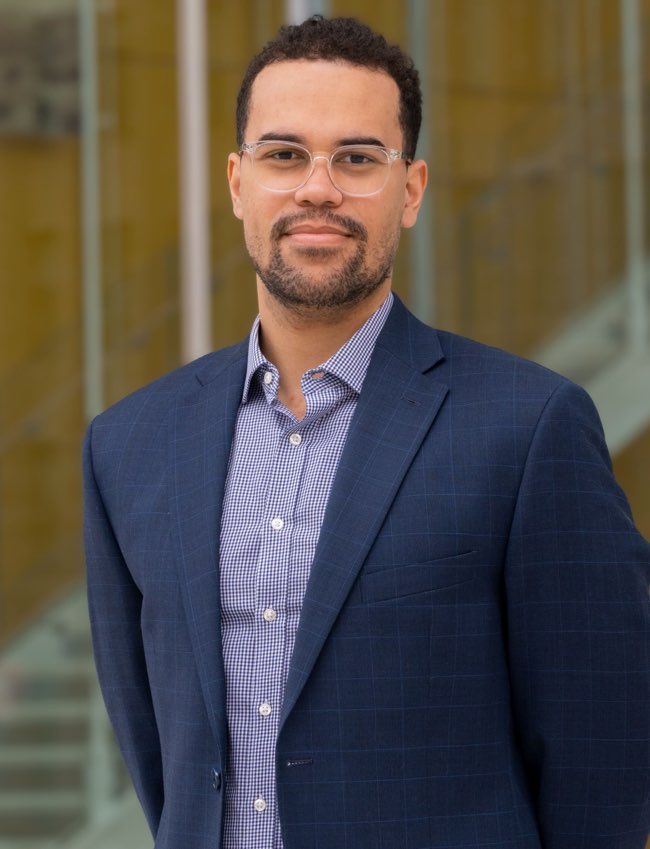 Craig O'Connor, MMA'20, Artsci'12 became president of the Smith Alumni Analytics & AI Chapter last fall. O'Connor, who is data science manager at Compass Digital in Toronto, tells us what the chapter has been up to.
How did you get involved in this alumni chapter?
I first heard about the chapter by attending a virtual event. It was a panel discussion on building your career in analytics. Afterwards, I sought out additional information about the chapter. I joined in 2021 as mentorship chair.
Tell us about an event you've held recently.
We're particularly proud of our panel at SmithToronto on product management, which welcomed the new Master of Digital Product Management program. We were lucky to have Kathryn Brohman, director of the MDPM, moderate, and three engaging speakers shared their experiences in the industry. Our chapter has expanded from Master of Management Analytics and Master of Management in Artificial Intelligence grads to welcome any Smith alumni interested in analytics and AI, and so we were delighted to have alumni attendees from a variety of undergraduate and graduate-level Smith programs.
What kind of mentorship initiatives have you done?
We recently launched our first group mentoring circle focused on people and strategy topics in analytics. Our inaugural group of mentees has a great opportunity to connect with one another and foster a lasting relationship with a mentor in an intimate setting. We're on track to launch further circles with varied themes shortly. Last year, we also hosted a speed mentoring event, where mentees were able to connect with a series of mentors in a shorter and more informal setting. It was fun, and we'd love to host it regularly.
What are some benefits of attending chapter events?
From my experience as an MMA grad, the program's relatively short duration and high intensity make it difficult to connect with others outside your section, and there was generally very little contact with other programs. Our events and mentorship offerings are the perfect opportunity to connect with fellow alum and stay up to date with the latest industry trends.
Which other alumni are involved in leading this chapter?
I'm lucky to work with four others on the leadership team: Julia Mckeown, BCom'18, Kelvin Zhang, MMA'20, Sammy Stienman, MMA'20, and Usman Janvekar, MMIE'19, MMA'23. We've also benefitted from fantastic support from Smith faculty and staff. There are a variety of paths to getting involved, and we're always on the lookout for mentors and panellists. SmithConnect.com and our LinkedIn group are the best ways to get in touch.