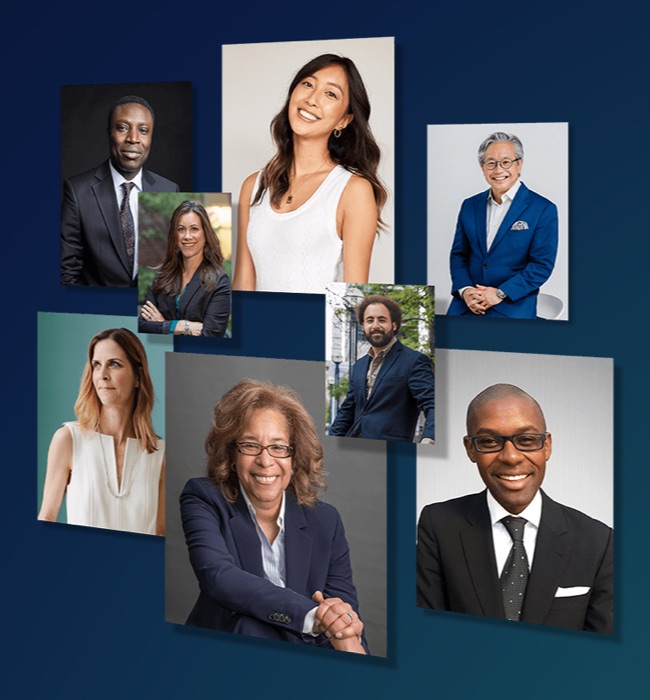 Should companies do more to make the world a better place? A recent survey for Smith School of Business says yes. Fifty-two per cent of Canadian adults agree that businesses need to do more than they do now to solve societal problems and help people. Close to one-third strongly agree that CEOs should take a firm position on important social issues.
Why the high expectations? Jacob Brower, Distinguished Faculty Fellow of Marketing, says that "corporations are the most powerful entities on earth," so people want more from them. "They see businesses as having the agility and speed to actually do something, and potentially that they hold some responsibility for some of the social ills that they see," he adds.
Business leadership can be a lonely place and facing the complex balancing act of creating social impact while delivering profit to shareholders can seem daunting. So Smith spoke with 15 business leaders, including Alvin Hew, BCom'86; Connie Lo, BCom'15, GDA'15; Colin Lynch, BCom'07, Artsci'07; Mounir Nasri, MMIE'20, Artsci'19; Meghan Roach, BCom'05; and Hakeem Subair, MMIE'17, who offered their take on how to navigate our changing world.
Hear what they had to say, watch interview clips with leaders, and access survey highlights, a discussion guide for leadership teams and more at smithqueens.com/now.