Lesley-Anne Scorgie, AMBA'12, knows the secret to getting rich—and is happy to share it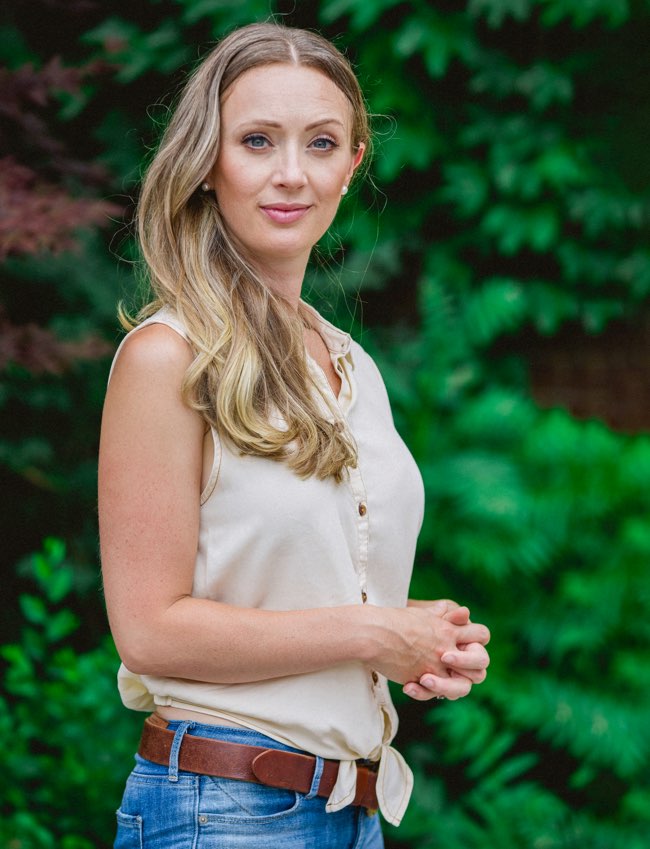 At the age of 10, Lesley-Anne Scorgie made her first critical financial decision. She put $100 gifted from her grandparents into a Canada Savings Bond instead of a new bike. Ever since, she has been building her investment portfolio, and sharing her money-making insights in the process.
As a bestselling author of books like Rich By Thirty, newspaper columnist, professional speaker and business owner based in Toronto, this money guru is determined to demystify the road to riches for the masses—provided they're willing to put in the work. Smith Magazine contributor Rosalind Stefanac spoke with Scorgie about how she developed her investing acumen, why she launched her personal-finance consultancy, called MeVest, and what money question she gets asked the most.
Rosalind Stefanac: What made you want to make that first investment as a 10-year-old?
Lesley-Anne Scorgie: Growing up, we struggled financially and my parents didn't earn enough to be able to do any investing. But they did teach me the principles of compound interest, and the idea of making money on money intrigued me. My mom also suggested I raise the funds to buy my bike by doing yardwork, delivering flyers and babysitting, and six weeks later I had earned enough. After that, I just hit repeat. I worked odd jobs, hired friends to do the jobs I didn't have time for, and, anytime I came into money, I added it to my savings account and bought additional bonds. At 14, I started buying mutual funds. By 17, I was tracking to be a millionaire by 25.
You were on The Oprah Winfrey Show soon after. How did that happen?
I was helping my high school teacher run a financial literacy class in Calgary, where I grew up, and I was profiled by the Calgary Herald. The article went national and caught the attention of the Harpo producers [from Oprah's show] who flew me down to Chicago. During the segment, I told an audience of more than two million viewers about my million-dollar plan.
Were you right on track?
No. In my early 20s, I was working in the oil and gas industry, writing bestselling books and making a ton of money. I paid off my first house by 27. But I had neglected the principles of good money management. The 2008 financial crash impacted my portfolio and I had overdone it on my spending.
When hundreds of journalists followed up to see if I'd reached my million-dollar goal, it was a super-low moment for me and I was so embarrassed. I lost my focus and suffered from anxiety and depression. Fortunately, through therapy and formal money mentorship, I got back on track and hit that milestone by the age of 28. More importantly, though, I healed my money mindset and felt so much better.
Why did you start writing books about money?
After the Oprah show, I started my career in financial media to share what I had learned so far. Rich By Thirty was my very first go at writing, and it was challenging, but it's been the most successful of all my books by far. My goal was to provide the money guide everyone should have had access to in high school. It came out at a time when there was almost nothing for young people in the financial literacy space, so it was an instant bestseller and later republished around the world.
My other titles, The Modern Couple's Money Guide and Well-Heeled: The Smart Girl's Guide to Getting Rich, were a natural progression and also sold really well. The third book was my passion project because it focused on women and the challenges and opportunities they have with money. I just feel that there are so many ways for women to take control of their money to feel stronger about their financial future.
Why did you start your consulting company, MeVest?
I wanted to help people, especially women, build financial confidence with more personalized in-person and digital money coaching and courses. Now, 78 per cent of our clients are women and 30 per cent of them are entrepreneurs applying good financial hygiene in their personal lives and businesses.
When women are specifically mentored around money in business, they really thrive. It wasn't an easy path though. When I first launched this concept of financial e-learning and online coaching in 2014, it was a total flunk—the market wasn't ready for it and neither was I. Luckily, I got through by the skin of my teeth and now have a much more focused, scalable learning model with a great community of clients. Today, my small but mighty team of five serves just over 4,000 clients.
What's a common money question people ask you?
How do I make my first million dollars? If I had a dime for every time I'm asked, I'd be rich on that question alone. I get it. My story was built off of making my first million, but I find new students and clients often want what I have without the trials and tribulations. The good news is, with a strong set of financial skills and a healthy money mindset, that first million is possible for many.
Another common question is around how to make passive income. I always ask if they are willing to do the work and investment needed to create a passive income stream, and if not, it's not going to be an option. Today, I have eight streams of passive income, and they all required investments and a clear strategy.
Is there a common misconception about wealthy people?
That we are great with numbers. You can be terrible with numbers and still be financially successful. It's more about discipline and understanding your strategy. You can always hire others to take care of the numbers.
What's a major mistake people make in trying to grow their wealth?
Not having a financial plan or not prioritizing making that plan. The research shows that those who take the time to make financial plans have two to three times more money in their retirement years versus those who don't. And despite what those on social media tell us, no one can make it rich on their own. Successful people make plans, they seek advice and have money mentors. I spent many years being formally mentored by my aunt, who is a successful entrepreneur in commercial interior design.
Why did you choose to get your graduate degree at Smith?
I was initially toying between doing my CFA or MBA, but the latter was better suited to my entrepreneurial heart. It was a no-brainer coming here because of the program's reputation and networking opportunities. I love that the Smith professors are on the same speaking circuit I am, and we get to inspire audiences. It's a place where big personalities can really shine, and I fit right in.
What's next for you?
With MeVest, we're moving more into the sphere of positive money psychology paired with powerful money skills. It's a peaceful approach for women to experience their money as a resource to help them get what they want. I can tell you, when I see women work on their mindset and have money tools, they are unstoppable.