Commerce shoots. And scores!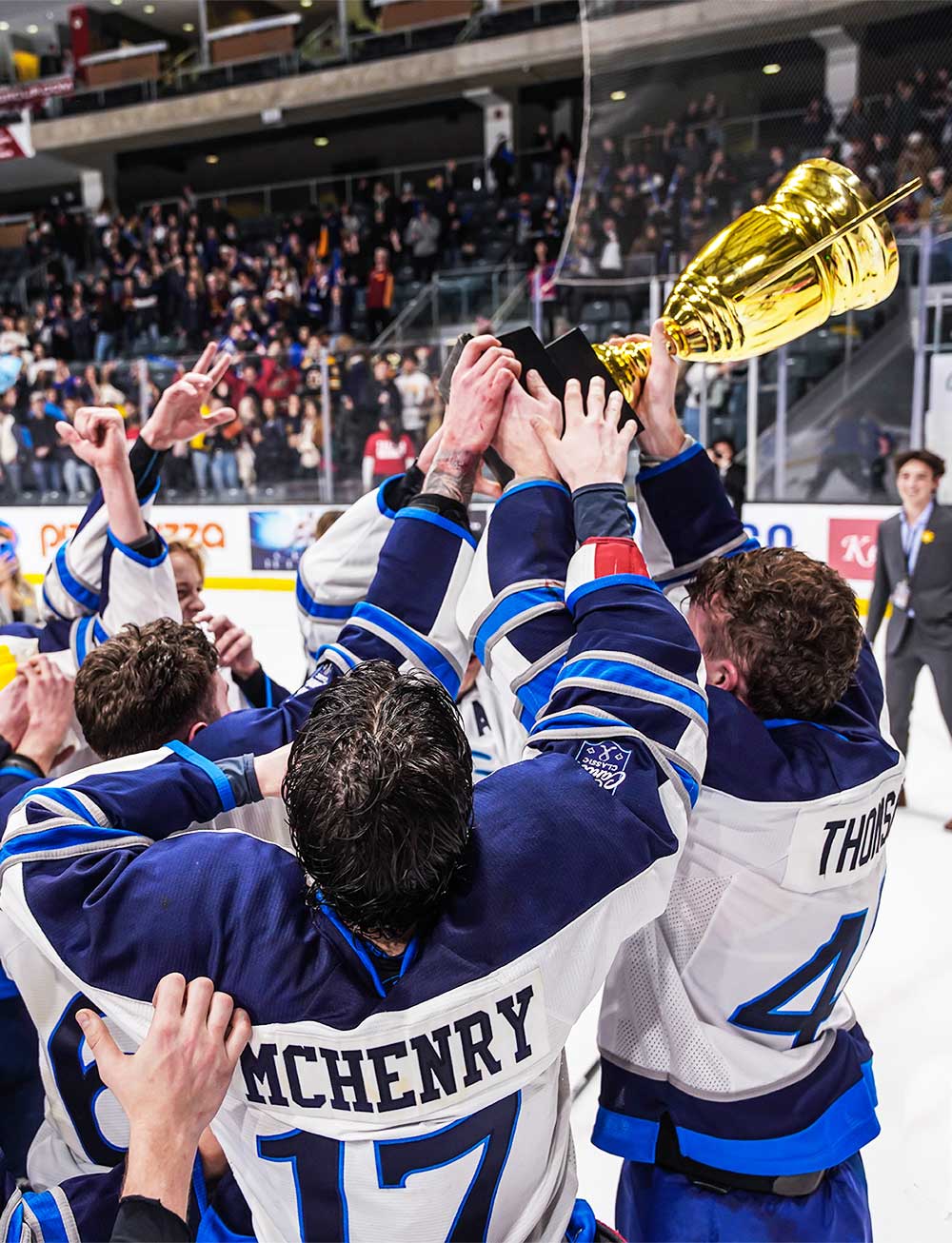 A sold-out crowd of 5,000 people turned out to the Kingston Leon's Centre in March to watch the Commerce vs. Engineering Rivalry Game hosted by the Cure Cancer Classic, a not-for-profit run by Smith Commerce and Queen's Engineering students.
For the first time in the event's history, Commerce took home the win with a shootout victory. Combined with proceeds from the organization's three previous events—a golf tournament and two hockey tournaments—sponsorship and match funding via government grant, students raised over $339,000, which they presented to the Canadian Cancer Society after the game.
In this issue
Features
Connect
Insight
Smith HQ
My Other CV
Dean's Message